The University is leading a new national research study into the long-term health impacts of COVID-19 on hospitalised patients. PHOSP-COVID is the first UK wide study to assess the health impacts of COVID-19 on patients and their rehabilitation.
As we emerged from the first wave of the COVID-19 pandemic, we had new insights into the acute phase of this disease but very little information concerning the long-term effects of COVID-19 and the ongoing medical, psychological and rehabilitation needs of these patients. For those who were hospitalised and have since been discharged, it is not yet clear what the health needs for people diagnosed with COVID-19 will be, to enable them to make as full a recovery as possible.
To address this gap in our understanding, a long-term research study aims to understand:
why some people recover more quickly than others
why some patients develop other health problems later on
which treatments received in hospital or afterwards were helpful
how we can improve care of patients after they have been discharged from hospital
The study is led by Professor Chris Brightling with University of Leicester Co-Investigators, Professors Louise Wain and Rachael Evans. Over the next 18 months the PHOSP-COVID study will draw on expertise from a national consortium of leading researchers and clinicians – involving 20 universities and associated NHS trusts. The COVID-19 consortium of researchers and clinicians includes the University of Oxford, the University of Manchester, the University of Sheffield, Imperial College London, the University of Birmingham, the University of Liverpool, King's College London, the University of Edinburgh and the University of Nottingham.
Assessments of patients using techniques such as advanced imaging, data collection and analysis of blood will be undertaken, creating a more comprehensive picture of the impact of COVID-19 on long-term health outcomes across the UK.
The study is expected to recruit 10,000 patients who were admitted to UK hospital sites with confirmed or suspected COVID-19. All patients discharged from participating centres will be invited to take part and are aligned to the NHS clinical care pathways.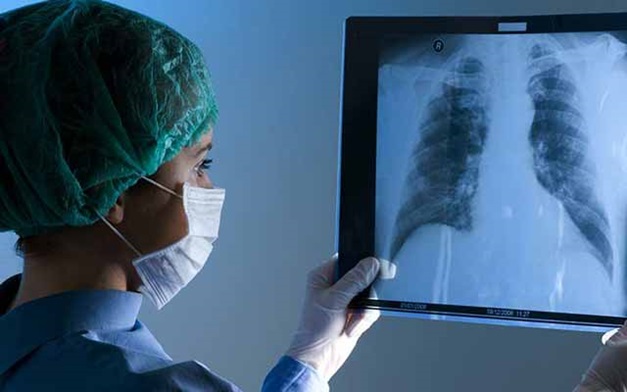 The real success will lie in us properly understanding the magnitude of the effect of COVID-19 in patients post-hospitalisation and even more importantly, being able to make a difference to those patients that have suffered from COVID-19 infection.
The PHOSP-COVID study is widely supported across the National Institute for Health Research (NIHR) infrastructure, including the Translational Research Collaborations for respiratory, mental health, cardiovascular, dementia, and diet, exercise and nutrition, and many of the NIHR Biomedical Research Centres, which are set up to translate lab-based scientific breakthroughs into potential new treatments, diagnostics and medical technologies.
PHOSP-COVID is one of a number of COVID-19 studies that have been given urgent public health research status by the Department of Health and Social Care. It received £8.4 million from UK Research and Innovation (UKRI) and the Department of Health and Social Care through the National Institute for Health Research.
Professor Chris Brightling highlights the importance of understanding the impact of COVID-19 on health and the united effort behind developing the PHOSP-COVID study: "I'd like to thank all my colleagues that have been so amazing over the last few months in helping people with COVID-19 and for the many excellent ideas that have come together to make PHOSP-COVID a success to date."