Tom Yates, Professor of Physical Activity, Sedentary Behaviour and Health from the University of Leicester's Diabetes Research Centre, has been awarded more than £120,000 funding by UK Research and Industry to lead a study to explore why people from minority ethnic backgrounds have a higher risk of developing severe COVID-19.
National data shows that people from minority ethnic groups - particularly South Asian and Black and African Caribbean communities - are up to four times more likely to die from COVID-19. However the reason for this increased risk is not yet known.
Research to help tailor future public health policy
Drawing on datasets from the UK Biobank and using statistical modelling, the UK-wide study will assess how much of the increased risk of COVID-19 in BAME groups can be explained by greater exposures to known risks including environmental factors such as air pollution, underlying health conditions, lifestyle behaviours or demographic factors such as household density and occupation type. The study will also address whether individuals from minority ethnic groups with no other risk factors are still at an increased risk of developing severe COVID-19.
A greater understanding the risk of COVID-19 to BAME groups will help to tailor future public health policy. The research will be embedded within the NIHR Leicester Biomedical Research Centre (BRC) and is supported by the Leicester Centre for BME Health.
Researchers will have access to an existing UK Biobank project already designed to investigate ethnic health, which includes a dataset of half a million adults. Through this application, the team will also have access to linked COVID-19 data, which will include test results, hospitalisation and mortality.
Professor Tom Yates says: "BAME communities are disproportionally suffering from the effects of COVID-19, which is acting to widen health inequalities, and the reasons for this are not known.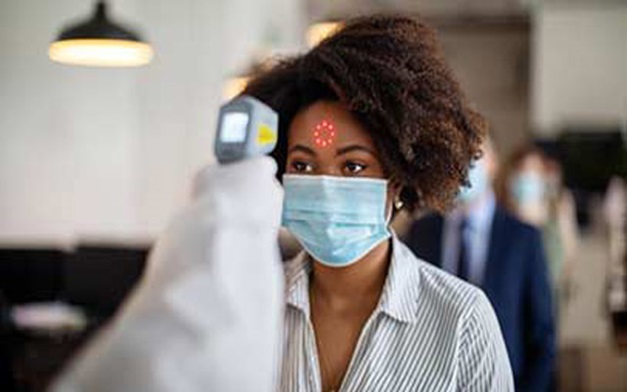 This funded research will be an important step in identifying key drivers and will start to unpick why minority ethnic groups may be at increased risk, and whether this is spread equally across the population.
"The study will help to build a picture of how the increased risk in ethnic communities may be prevented or managed in the future, and help to tailor public health policy in the future."