The disproportionate rates of COVID-19 related deaths among people from ethnic minorities is 'alarming' and requires 'urgent attention' researchers have said.
Teams from the Centre for Black Minority Ethnic (BME) Health, the NIHR Applied Research Collaboration (ARC) East Midlands and the University of Leicester worked with colleagues from the Office of National Statistics (ONS), University of Oxford and University College London (UCL) to compare mortality rates between different ethnic groups and white people.
They also investigated whether numbers dropped during the second wave when compared to the first outbreak, when it was first identified that ethnicity impacted COVID-19 outcomes.
Health data from more than 28.9 million people aged between 30 and 100 in the UK was analysed for the study, entitled 'Ethnic differences in COVID-19 mortality during the first two waves of the Coronavirus Pandemic: a nationwide cohort study of 29 million adults in England'.
In the first 'wave' of COVID-19, between 24 January 2020 and 31 August 2020, all ethnic minority groups in the UK had a higher risk of COVID-19-related death compared to the white British population.
But during the second wave, 1 September 2020 to 28 December 2020, the findings suggested the death risk remained elevated among Pakistani and Bangladeshi communities, but not for people from black ethnic groups.
Senior researcher Professor Kamlesh Khunti is Director of NIHR ARC East Midlands and the Centre for BME Health as well as Professor of Primary Care Diabetes and Vascular Medicine at the University of Leicester. He says:
"The reduction in mortality rates among black ethnic groups during the second COVID-19 wave indicates that inequalities relating to coronavirus death rates can and have improved for some ethnicities but not for all.
"The continued higher and disproportionate rates of mortality in people from Bangladeshi and Pakistani backgrounds is alarming and urgently requires attention."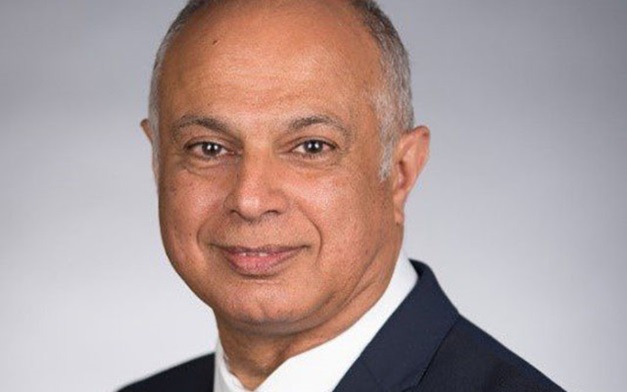 Focusing on treating underlying conditions, although important, may not be enough in reducing the inequalities in COVID-19 mortality. We need to look at changing public health policies, increasing public health campaigns and embracing community leaders to help reduce the existing and widening inequalities in COVID-19 mortality.
Lead researcher Vahé Nafilyan, Principal Statistician at ONS, says:
"Using information from the ONS Using Public Health Data Asset we were able to examine the differences in mortality rates between the first and second wave.
"Studies so far have analysed the ethnic differences in COVID-19 and death rates during only the first wave of the pandemic. Research looking at the same subject during the second wave are currently scarce, but incredibly important."
The Centre for BME Health, based in Leicester, is working to reduce health inequality in the region by sharing resources and promoting research, and is supported by the University of Leicester and NIHR ARC East Midlands.
The NIHR ARC East Midlands is a partnership of regional health services, universities and industry which turns research into cost-saving and high-quality care through cutting-edge innovation.