Field trips
Fieldwork is integral to any Geography degree. In the field you'll develop new skills and apply learning from the classroom to real-world problems. At Leicester, we go into the field a lot, and our field trips will be some of the most rewarding and enjoyable experiences for all Geography students.
There is an additional cost in the contribution towards core fieldwork modules. In year 1 this will be a maximum of £100, in year 2, this will be a maximum of £250. Bursaries are available to support students attending optional Year 3 field courses.
Our field trips run during each year of study. Programmes range from basic field techniques in Year 1 to more advanced independent research skills that will allow you to pursue your own research interests in your final-year dissertation project, helping you to become a fully-fledged geographer.
Example field trip locations
Almeria
This second-year residential field trip is for all physical geographers (Geography BSc and Environmental Science BSc). It is an opportunity to visit and examine the striking arid landscapes of South East Spain. In addition to investigating the distinctive geomorphology and ecology of this area, the field trip is designed to support students in the planning of their final-year dissertation project.
Human Geography Fieldwork
Second-year human geographers (Geography BA and Human Geography BA) examine questions such as multiculturalism and gentrification in the city. On this trip you will further practise field-research methods in human geography, and develop your own research skills in preparation for your dissertation project. On previous trips we have visited Dublin, New York and Vancouver.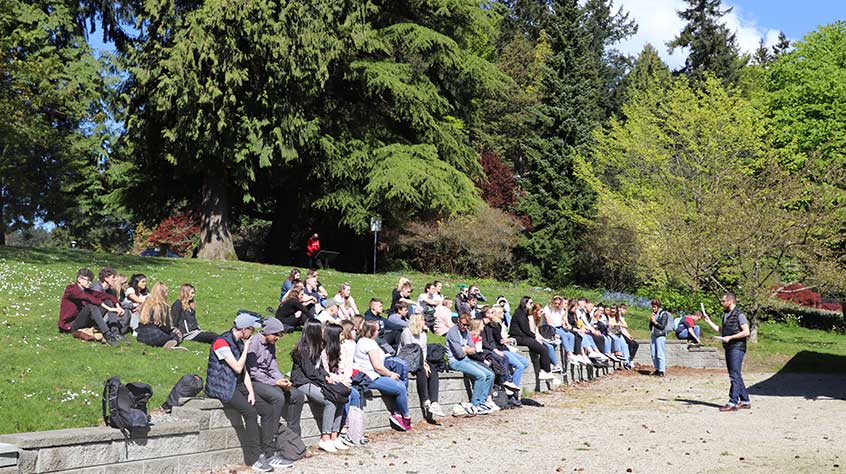 The Amazon
Students undertake a two-week field trip to Amazonia in Southern Colombia, and are introduced to the spectacular tropical vegetation of the region, as well as animal biogeography and the region's aquatic ecosystems. This is an optional trip for third-year physical geography students (Geography BSc or Environmental Science BSc).
Berlin
The Berlin field course is an optional course aimed at students studying for the Geography BA or Human Geography BA. It explores how the location of Berlin has shaped its place within geopolitical conflicts over centuries, examines how the Berlin Wall is commemorated, and also considers how Cold War geopolitics continues to shape life in the city. The module is an opportunity to apply critical and creative geographical approaches to researching the politics of housing and migration in Berlin.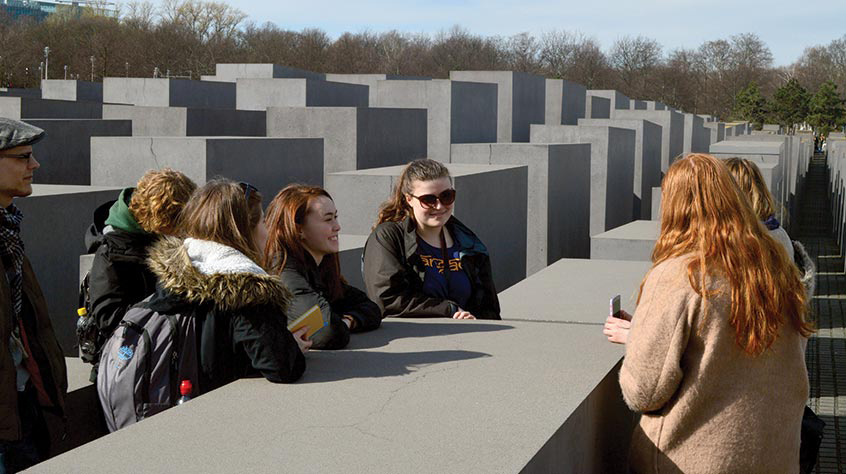 Death Valley
The Californian field course comprises a ten-day trip to the Mojave Desert (near Las Vegas) and to Death Valley. Students stay in a desert research station and spend the trip studying a range of landforms and landscapes characteristic of this remarkable arid landscape. These include weathering processes, desert rivers, sand-dunes, salt lakes and, in Death Valley, some of the world's most impressive alluvial fans. This is an optional third-year physical geography module (Geography BSc or Environmental Science BSc).