Dr Tony Fletcher
HPRU Science Projects Lead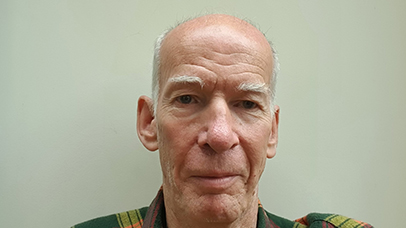 I lead on the coordination of the Science Projects in the HPRU, and the project on Water and Health. I work as an Environmental Epidemiologist in the Chemical and Environmental Effects Department, at PHE's Centre for Radiation Chemical and Environmental Hazards (CRCE). I joined UK Health Security Agency in 2013, and have a part-time post there, with his epidemiology work split between UKHSA and the London School of Hygiene and Tropical Medicine (LSHTM) where I have been since 1992. At LSHTM I am an Associate Professor in the Public Health, Environments and Society Department.
I have over 40 years' work in occupational and environmental epidemiology and risk assessment, with experience of studies of risk factors for cancer, respiratory disease, endocrine disruptors and other adverse effects along with genetic and other mechanisms. My current research is mainly in the following four areas:
Surveillance – I am a member of the Environmental Health Tracking Team with a focus on arsenic in drinking water and health and water fluoridation.
Biomonitoring – participating in the EU funded HBM4EU programme.
Perfluorinated substances (PFAS) research – carrying out epidemiological studies of potential health effects in the 3 largest highly-polluted communities: in Italy, Sweden and the US.
COVID – participating in the national core study on COVID-19 and Transmission risks at work.
In a previous HPRU I co-led, with Anna Hansell, the theme on "Epidemiological assessment of low level environmental exposures", in the HPRU on "Health Impact of Environmental Hazards" with Imperial and Kings.
I have held jobs in the past at IARC, the International Agency for Research on Cancer in Lyon, France, Birmingham University, the MRC Environmental Epidemiology Unit, Southampton and Aston University, where I did my PhD in Occupational Epidemiology. He was Adjunct Research Professor in Environmental Health in the School of Public Health, Boston University, Massachusetts, and past President of International Society for Environmental Epidemiology, serving during 2003-6.