Pro-Vice-Chancellor Education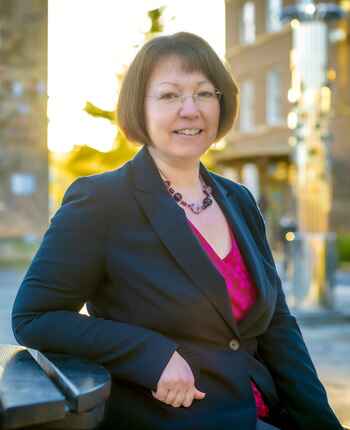 Professor Liz Jones
Pro Vice-Chancellor Education
Personal Assistant to the Pro Vice-Chancellor Education
Beverley Matthew
bm336@le.ac.uk
Biography
Liz Jones has been Pro Vice-Chancellor for Education at the University of Leicester since October 2021. Building on her previous role as Dean of Education for the College of Social Sciences, Arts and Humanities, this role entails providing strategic leadership for all aspects of learning, teaching and educational experience.
Liz is a member of the Executive Board and Senior Leadership Team. She chairs the Senior Educational Leadership Team and leads teams of colleagues from around the University to define and implement education strategy. Liz is particularly passionate about embedding wellbeing, inclusivity and respect into educational practices, and is currently working to initiate a whole- institution conversation about what a compassionate, inclusive curriculum should look like. Previously, Liz led projects on student belonging and learning community, on the awarding gap in undergraduate dissertations, and implemented a curriculum consultant initiative to place student voice at the heart of educational change.
In addition, Liz is Professor in French Studies, specialising in Life Writing and Cultural Geography. In the past she has published on 'home space' in autobiographical narratives, and has focused on ideas of cultural belonging and identity. Her PhD thesis, undertaken at the University of Birmingham, focused on autofiction, particularly the works of Serge Doubrovsky, Herve Guibert and Regine Robin. In recent years she has worked on Algerian women's writing, including that of Malika Mokeddem and Maissa Bey, and has undertaken a Wellcome Trust funded project on cultural representations of viruses along with Professor Martha Clokie.