Pro Vice-Chancellor Research and Enterprise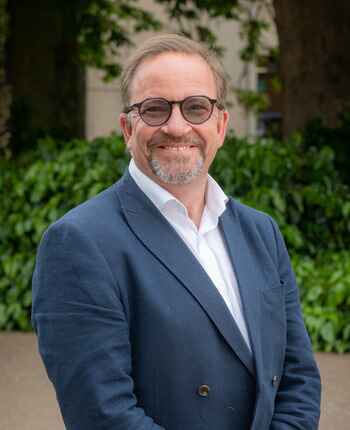 Professor Philip Baker
Pro Vice-Chancellor Research and Enterprise
Personal Assistant to the Pro Vice-Chancellor Research and Enterprise
Beverley Matthew
bm336@le.ac.uk
Biography
Professor Philip Baker is Pro Vice-Chancellor, Research and Enterprise. In this role, Professor Baker will lead the University's efforts to foster research excellence and optimise the impact of that research, drive ambitious innovation and enterprise, and nurture the next generation of researchers. He previously held the role of Pro Vice-Chancellor and Head of the College of Life Sciences. Professor Baker is a member of the Executive Board, Senior Leadership Team (SLT) and the Academic Leadership Team.
Born and bred in Leicester, Professor Baker trained in Nottingham, Cambridge and Pittsburgh before taking Chairs of obstetrics in Nottingham and then Manchester. He led both Manchester's successful bid for an NIHR Biomedical Research Centre and the Manchester medical school, before moving to head the Medical School in Edmonton, Canada.
He remained in Edmonton as special adviser to the Provost before being appointed as the Director of the National Centre of Growth and Development in New Zealand. During this time he also directed a pregnancy research centre in Chongqing, China, and the Chinese Government appointed him as a National Distinguished Professor.
Professor Baker is a Fellow of the Academy of Medical Sciences, and a Fellow of the Royal Colleges of Obstetricians and Gynaecologists in both New Zealand and the UK. He was principal author of the position paper on 'Health of Women and Children' that was considered at the 2010 G8 Summit. Professor Baker has been awarded personal/institutional grants of over £100 million, has published over 400 peer-reviewed research articles and 19 textbooks, and has supervised over 40 PhD/MD theses.