Positive impact
The University of Leicester has extremely strong academic expertise in climate-related research. We are responding to climate change with multi-disciplinary and high-impact research and teaching across a range of disciplines.
Teaching
We have an obligation to ensure we teach our students the skills and knowledge required to tackle global challenges. Leicester was one of the first UK universities to have an Education for Sustainable Development Group, working to increase sustainability learning opportunities – both intra-curricular and extra-curricular.

All the University's undergraduate degrees have been mapped, at the level of Intended Learning Outcomes, against the 17 Sustainable Development Goals. 98% of our 2019/20-entry undergraduate degrees include teaching aligned to the UN Sustainable Development Goal indicators. Furthermore, 40% of students have access to climate change related teaching as part of their degree.
Research, technology and investment in clean energy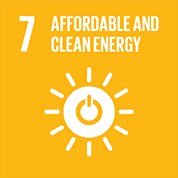 The seventh Sustainable Development Goal focuses upon improving energy efficiency and promoting access to research, technology and investments in clean energy.
University operations
The University has an Ethical Investment Policy that involves a commitment to investing responsibly. We have allocated 11% of our endowment funds to impact investments across themes such as resource efficiency and clean energy.
The University of Leicester has directly divested from fossil fuels: Fossil Fuel Divestment Statement.
Research
An Earth Observation Innovation team at the University is collaborating with PyroGenesys on a project to identify locations for the installation of a novel technology to generate off-grid electricity using agricultural waste residues in remote rural communities in Nigeria. Dr Eloise Marais, from the School of Physics and Astronomy, has partnered with Harvard University on research to demonstrate that if Africa chooses a future powered by fossil fuels, nearly 50,000 people could die prematurely each year from fossil fuel emissions by 2030 – mostly in South Africa, Nigeria and Malawi.
Procurement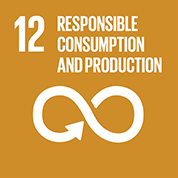 The twelfth Sustainable Development Goal is to implement sustainable consumption and production procedures.
University operations
Procurement contributes to the University's carbon footprint through Scope 3 emissions (Greenhouse Gas Protocol). We have therefore taken steps to limit our emissions. The University has strong Sustainable Procurement Guidance, reports annually through the NETpositive tool and works with suppliers to encourage their sustainability.
Research
Within the School of Geography, Geology and the Environment, the Centre for Sustainable Resource Extraction carries out research to ensure the security of the supply of Earth resources to society and to reduce the environmental footprint through the development of technologies to revolutionise the relevant industries. As part of the SOCRATES consortium, the Materials Centre aids the development of ground-breaking metallurgical processes to utilise the raw secondary materials found in industrial process residues and contribute to a more diversified and sustainable supply chain for critical metals.
Partnerships and knowledge exchange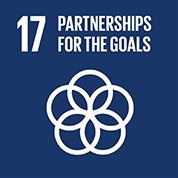 The seventeenth Sustainable Development Goal is arguably the most important Goal as it supports partnerships, knowledge sharing and cooperation for access to science, technology and innovation.
University operations
Universities play an important role in achieving the UN Sustainable Development Goals (SDGs). The University was one of the first UK higher education institutions to sign the SDG Accord, in September 2017. We have continued to map of our academic contributions to the SDGs.
The University is represented on the core Leicester Environmental Experts Reference Group that advises on sustainability alongside De Montfort University, the City and County Councils and many other stakeholders.
Research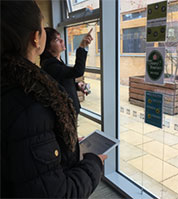 Student projects can be impactful, so our Living Labs approach enables students to make a difference within the University and the local community and has been showcased as an example of good practice in a guide from the EAUC and the NUS. Students also have the opportunity to be trained as environmental auditors and to go out into local businesses and audit their business as part of the Innovation for Good programme. They help the SME (small-medium enterprises) businesses address ethical issues such as living wage, energy saving, reducing waste and fair consumption.

Catherine Fitzsimons, in the School of Physics and Astronomy, is involved in a 3 year Knowledge Exchange programme for the European Space Agency (ESA) Climate Office Climate Change Initiative (CCI) where she develops narratives for a visualisation tool and education materials for primary and secondary schools using the essential climate variables data through the CCI.