Case studies
Read more from our previous and current students in regards to their experience with working in the Wellcome Trust Doctoral Training Programme in Genomic Epidemiology and Public Health Genomics.
Jasmine Blow - current student and cohort representative 2021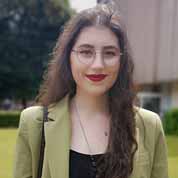 My PhD project aims to critically analyse the legal and ethical implications for healthcare professionals, who choose to disclose their patient's genetic information without consent, to the patient's relatives. This project will question whether the duty of confidentiality owed to patients can be legally and ethically overridden, in favour of informing a patient's relatives of their risk of inheriting a genetic disorder. In order to answer this question, the project will draw upon various concepts of autonomy in the context of confidentiality, genetics, and precision medicine. The Wellcome Trust Studentship Programme is not only an excellent funded opportunity to research a thought-provoking and impactful topic, but also a chance to build a strong support network with other students in the same funding cohort. Undertaking a PhD can be a socially isolating experience, however the engaging training offered throughout the Studentship Programme enables students to create a cross-disciplinary research community, building professional relationships and personal friendships.
John Oketch - current student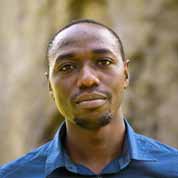 I am happy to have joined the Genomic Epidemiology and Public Health Genomics research group, at Leicester University. The kind of support and mentorship I have received from my supervisors, students (PhD Pals) and the whole team is exciting. The experience has helped me have any easy transition into my PhD. I look forward to the years to come and to meeting other PhD cohorts.
Katie Saxby - current student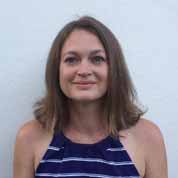 The training that we have received to date has been excellent and is preparing us well to be successful in our PhDs and also in a research career beyond this. Being part of the cohort means that I don't feel as though I'm studying alone. We catch up regularly and it's a very supportive group. It's also really inspiring to learn about each other's research projects that overlap with our own. I have an excellent supervisory team to guide me through the next four years, and also know that the theme leads and course admin are there to support me every step of the way. I feel extremely privileged to be part of the Wellcome Trust cohort.
Charlotte Fawcett - current student (1+4 route)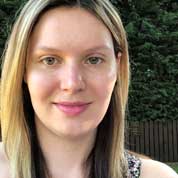 I am a student on the 1+4 Wellcome Trust DTP. Before this programme I studied a BSc in Medical Genetics and an MSc in Molecular Genetics at the University of Leicester. However, I was unsure what sort of PhD I wanted to do. I discovered the Wellcome Trust DTP, and this appealed to me because it gives me an opportunity to move into a new area of research that I find incredibly interesting.
The programme is engaging because there are lots of different opportunities available, including overseas placements and internships at the end of the PhD to transition into a full-time career. There are also training opportunities available to help strengthen my career as a researcher. These opportunities include training in science communication and public engagement; both areas in which I have been heavily involved.
As a student on the 1+4 scheme, I obtained another Masters degree prior to starting my PhD. This Masters was MSc Medical Statistics at the University of Leicester. As my background was in genetics, I wanted to gain more statistical knowledge and experience before beginning the PhD. I picked my project when I applied, although I could have developed an original project over my MSc year.
The benefits of the 1+4 scheme are that I have been able to develop my statistical understanding allowing me to significantly improve my ability to undertake the PhD. Obtaining an additional qualification will also improve my employability prospects after the programme, as I will be qualified in a wider range of areas. Another benefit is that I have been able to meet staff and students, some of whom I will be working with over the next few years, which has given me a great opportunity to get to know them better!
Chiara Batini - University of Leicester
Originally from Italy, I arrived in Leicester in 2010 as a post-doc joining the Human Evolutionary Genetics group in the Department of Genetics… and I have never left!
I immediately felt welcome! The city is the most multicultural place I have ever lived in, and this reflects in how people interact with others. Everybody is very friendly, helpful and understanding. In these ten years, I have learnt so much about different cultures and traditions and I have decided to make Leicester my home.
From a professional point of view, I have never stopped learning. I spent six years in Genetics to then move to the Department of Population Health Sciences, where I currently hold a Research Fellowship. I have met many bright researchers and incredible mentors on the way, always willing to share their knowledge and to support my career choices. When I joined the Genetic Epidemiology group I was impressed by the collaborative spirit, the intellectual honesty, the research transparency, and the fun we have while working together.
Jack Bowden - University of Exeter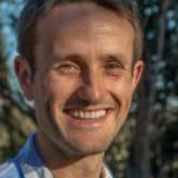 I came to Leicester in 2004 to study for a PhD in Biostatistics under the supervision of John Thompson and Paul Burton, completing my studies in 2007. My project focused on the development of methods for bias adjusted inference, with applications across the fields of genetic epidemiology, meta-analysis and clinical trials. I received great support, benefitting immensely from a stimulating and collegiate academic atmosphere in the wider department. It ignited a passion for methodological research in me that and led to research positions in Cambridge, London and Bristol. In 2019 I was appointed Professor of Biomedical Data Science at the University of Exeter.
Over the last 12 years I have seen my old department go from strength to strength, expanding its faculty and extending its range of taught MSc and PhD programmes. I owe my career in research in large part to those formative years at the University of Leicester, and wholeheartedly recommend it to you too!
Kath Fawcett - University of Leicester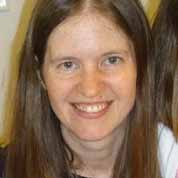 I joined the Genetic Epidemiology Group at the University of Leicester in 2017 for my third post-doctoral position. Prior to this I had worked in a number of different academic research environments - at the Wellcome Trust Sanger Institute, UCL and Oxford - and taken an 18-month career break to raise young children. Returning to the world of science at Leicester has been one of the best decisions I ever made.
Here I've had the opportunity to lead on two fascinating, impactful genetic epidemiology projects and to gain experience of teaching and outreach. My supervisors have encouraged me to apply for fellowships, something I had never felt able to do before, and I have now been offered a career development award. The supportive environment within the group and the Department of Population Health Sciences was key to me seeking greater independence. The group is very friendly and collaborative and we have regular social events.
For family reasons, I live in Warwickshire and commute to Leicester by train, but would have been happy to live in Leicester otherwise. It is a vibrant, multicultural city and there are good public transport connections to other parts of the country.
Kayesha Coley - University of Leicester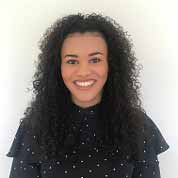 In September, shortly after finishing my MSc in Genomic Medicine, I joined the Genetic Epidemiology Group at the University of Leicester. My PhD project will explore the genetic architecture of smoking behaviour using whole exome sequencing data which has been collected from 50,000 participants in the UK Biobank. As smoking is one of the leading risk factors of the top five causes of death globally, I am hoping my project will provide novel insights into this risk factor which is practiced by around 1 billion people worldwide.
What first attracted me to the University of Leicester was its reputation for research excellence and outstanding student support. Furthermore, the Genetic Epidemiology Group is well known for its valuable contributions to the genomics of complex respiratory and cardiovascular diseases. Also, there will be many opportunities for me to develop a sophisticated skill-set related to my project through formal training, workshops and conferences, which will enable me to tackle the challenge of my PhD with confidence.
Having spent four years studying at the University of Sheffield, it was very daunting to move to a unfamiliar city and become part of a new research group. However, with the support from the Genetic Epidemiology Group, and the University as a whole, I have settled in very quickly - mainly because everyone has been so welcoming and friendly! Although my experience so far at the University of Leicester has been short, it has been extremely positive and I am very excited about the next few years here.
Amadou Gaye - National Human Genome Research Institute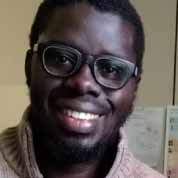 My time at the University of Leicester was great in many ways.
The work environment was one of the best if not the best I have had throughout my education, thanks to the quality of the mentorship and nice fellows I had.
I realized more how good the training I received there was after leaving. Everywhere I have been since I found myself competitive because the solid foundation I got in Leicester provided me with the tools required to develop, acquire new skills more easily and adapt to new research environments.
Really proud and happy of my time at Leicester. My memories are filled with the good moments spent with staff and fellow students which I am still in touch with.
Anna Guyatt - University of Leicester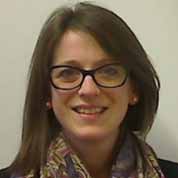 I moved to Leicester in 2017 in order to start my first post-doctoral position in the Genetic Epidemiology Group. I had a brilliant time during my PhD (on another Wellcome scheme), and loved my many years at my alma mater, but wanted to get experience in more than one institution. Leicester seemed like it would be the perfect fit — and it was!
We're a relatively small (but growing) group, and as soon as I joined I felt very at home; everyone was so approachable and welcoming. There's a strong culture of teamwork and openness in our group, and we enjoy socialising together regularly as well.
In my two years here I have been given the opportunity to co-lead major consortium-based genetic association studies of lung function, and have recently been awarded two internal research fellowships. The support I have received from my supervisors has been instrumental to achieving this, and I've very much been encouraged to pursue and nurture my own research interests too.
Leicester is a wonderful place to live—whilst it's not overwhelmingly big, it has so much to offer in terms of history, culture, sport and cuisine. It's also very easy to find lovely countryside nearby, and Leicester is extremely well-connected and conveniently positioned for travel further afield. I've found it such a friendly place to be, and am really happy here.
A. Mesut Erzurumluoglu, MRC Epidemiology Unit, University of Cambridge
I worked in the Wain and Tobin team for over 3 years and had the opportunity to publish quite a few papers in very respectable journals. But the two things that will stay with me most will be the loyalty and care shown by Martin and Louise to their PhD students and Postdocs, and the camaraderie between the team members. I enjoyed every second of my time here – and I would highly recommend it to anyone thinking of doing a PhD.
Robyn Lotto - Liverpool John Moores University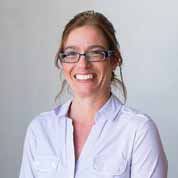 I have worked in healthcare for over twenty years; in a clinical capacity, as a nurse, specialising in cardiothoracic nursing, and subsequently in the research setting. Following a period working at the University of Leicester's Cardiovascular Biomedical Research Unit, I applied for a joint grant with the SAPPHIRE (Social Science Applied to Healthcare Improvement Research) and TIMMS (The Infant Mortality and Morbidity Studies) research groups to undertake a PhD exploring reasons for the observed variations in neonatal and infant mortality between socioeconomic groups. Under the supervision of Prof Natalie Armstrong and Dr Lucy Smith, I successfully completed the PhD, and uncovered a world of opportunity! I have subsequently been awarded a Florence Nightingale Fellowship in 2016/2017 and am currently a Senior Lecturer and Inspire Researcher at Liverpool's John Moores University and the Liverpool Centre for Cardiovascular Sciences. I owe much of my success to the support, guidance and collegiality of my supervisors as well as the stimulating atmosphere of the wider department. Both the individuals and wider environment have been instrumental in my development and continued progression.
Maria Soler Artigas - Vall d'Hebron Research Institute (VHIR), Barcelona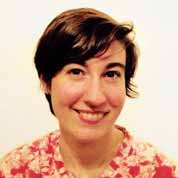 I lived in Leicester from 2009 until 2016. I started working as a research assistant at Prof. Martin Tobin's group, I undertook my PhD part-time in the Genetic Epidemiology of Lung Function and Chronic Obstructive Pulmonary Disease while working, and after that I held a post-doc position for almost a year. Now I am starting my career as a senior researcher at Vall d'Hebron Research Institute (VHIR) in Barcelona. As the time passes I realize how important my experience at Leicester was and how much I learned from it, from an academic but also from a personal perspective. The work environment was always very friendly and very professional; I really admire how Martin and Louise managed the team with the right balance between exposure to new challenges and support. I really enjoyed working in a multidisplinary environment, where we could all learn from each other. I had great professional opportunities, from undertaking high profile analysis leading to high impact publications, to being part of international consortia, giving talks in international conferences, and attending the all training necessary to meet my needs. Overall, I really enjoyed my time at Leicester and would recommend it to anyone looking to start a career in science!
Alex Williams - University of Leicester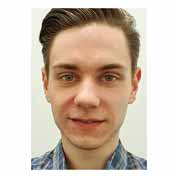 I decided to do a PhD in the Genetic Epidemiology group at the University of Leicester due to the group's world-leading research in respiratory disease genetics and its excellent track record for skill development of previous PhD students. Everyone in the group is friendly and always willing to answer questions, and with such a variety of backgrounds, there is always someone who can help. Of course, there is a social aspect as well. As a group, we have weekly coffee mornings, monthly lunches at restaurants and yearly Christmas meals, to name a few.
I have had the pleasure of collaborating with individuals in the pharmaceutical industry, which has been valuable and has afforded me the opportunity to see what life is like outside academia. Attending and presenting at conferences, local or international, is encouraged and offers a fantastic learning experience. I recently attended conferences in San Diego, California.
Science is my passion. After finishing my PhD, I would be keen to pursue a career in academia or otherwise that allows me to follow my passion. I enjoy working with people, so I would be interested in a career that also allows me to interact with individuals from a range of backgrounds often. In the future, I would definitely consider working abroad, perhaps in France, where I've lived previously, or somewhere further afield.