Careers
Careers
Gaining relevant experience, developing your skills and being able to tell your story will give you the extra dimension you need to succeed in your post-university career.
Our 93% employment rate speaks for itself. Your motivation and academic success combined with our expertise will set you on the path to an exciting and fulfilling career. Our role in this process is to help you discover what opportunities are out there, and to provide you with the support you need to stand out in tomorrow's crowded marketplace.
We don't know – nobody knows – what your chosen field of employment will be like in three or four years, but we do know it won't be any less competitive than it is now. This is why we start working with you from the first week of your first term to ensure that when you bid farewell to the University of Leicester you will be exactly the sort of graduate that employers are looking for.
Our Career Development Service is here to help you, throughout your academic journey. You can use our services whether you are a first year student, an international student, a PhD researcher or a mature student. From the day you start through to graduation and beyond we will always be there to guide you towards your professional goals.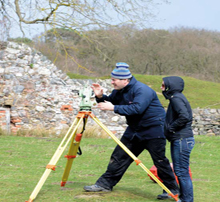 Internships and volunteering
Our Career Development Service has access to hundreds of paid internships and volunteering opportunities which are a great opportunity to build your experience and confidence
---
The Leicester Award
The Leicester Award is a scheme which formally recognises volunteering, part-time work and training courses that you do alongside your studies. This is a great way to sell yourself to future employers.
Find out more about the Leicester Award
---
The Festival of Careers
Each year we hold the Festival of Careers - this is your chance to meet employers and find out more about your future career, as well as attend a range of talks and activities.
Learn about our Festival of Careers

---
MyCareers
MyCareers is your personal online employability portal. You'll be able to use it find out about careers events that are happening on campus and to book appointments with our Careers Service.