Unitemps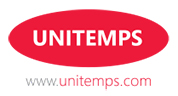 There are three reasons to find work while you're a student, and they are all pretty good:
It prepares you for 'the real world'.
It looks great on your CV.
A little extra cash goes a long way.
Welcome to Unitemps, the University of Leicester's in-house recruitment agency for students. Whether you're looking for part-time work during term or seeking full-time, temporary work during the vacation, Unitemps can help you.
Some jobs are within the University itself, some are in the local area. Unitemps will match your requirements, skills and availability with suitable positions that will give you all three of the benefits listed above.
Administration, retail, catering, events - the opportunities are there. Finding work through Unitemps gives you peace of mind and security so you can concentrate on what really matters - your degree.