Oil spillages are among the worst environmental disasters on our planet – with toxic chemicals killing wildlife, destroying habitats, and leeching into our food chain – not to mention the massive economic impact of long-term clean-up operations.
But researchers led by Professor Hongbiao Dong at the University of Leicester, Research Chair of Royal Academy of Engineering sponsored by TWI, are improving outcomes through new materials technologies which reduce the environmental impact of fossil fuels, and could help in the global shift towards greener energy sources.
A dirty problem
In the USA alone, nearly 9 million gallons of crude oil have spilled from pipelines since 2010.
The North Sea, the UK's own oil production hub, faces similar issues.
And the most common point of failure in any pipeline or deep sea platform comes in the join between sections, where welds can corrode over time given the high pressures and engineering challenges that come with working deep under the sea.
"The most common failure mode for welds in any oil transportation system is cracking," explains Professor Dong.
Failure of a single weld can shut down entire sections of infrastructure, resulting in both economic and environmental impact.
Researchers took their understanding of the welding process to a microscopic level, analysing the crystal structures created when two metals are fused together. They made a number of novel technological advances in modelling thermal, computational fluid dynamics, and solid mechanics of arc welding, before integrating these into 'microstructural models' to create a comprehensive modelling of the entire welding process.
This analysis, and the use of new materials, has enabled Professor Dong and collaborators on the MINTWELD project to create techniques which are more resilient and less prone to failure.
The work was undertaken with Liberty Steel, British Steel (formally Tata Steel) and The Welding Institute (TWI) as well as academic partners from Ireland, Norway, Sweden, Netherlands, Poland and Switzerland.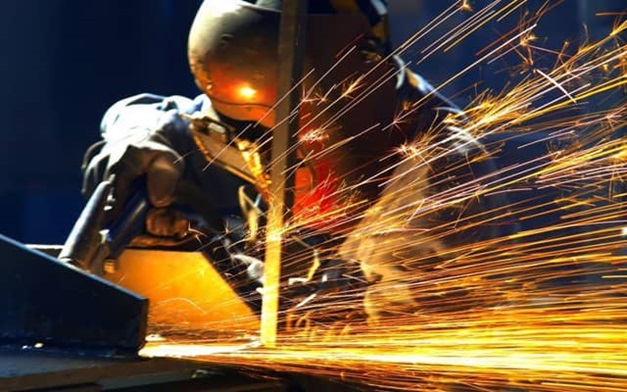 The biggest challenge in our work has been the consequences if we fail. If you have just one crack in a pipeline, you're in big trouble. We can reduce the problem, but right now it's impossible to completely eliminate it. That's what we hope to do.
Newer, greener fuels
But the problem isn't just with fossil fuels.
Hydrogen is a zero-carbon fuel which could power cars, buses and spacecraft of the future through a hydrogen fuel cell. The fuel cell combines hydrogen with oxygen to form energy – the only by product being water.
The main drawback, though, is that transporting and storing pure hydrogen can be difficult and dangerous due to its small molecular size – the smallest of all – and high combustibility.
"The density of hydrogen is so low, that if you want to achieve a workable volume you need to pump it at such high pressure," adds Professor Dong. "This is where the problems can occur.
"Hydrogen is also special because the molecule is so small that it can even leak through some materials, without a crack having formed."
New welding techniques created by the group could reduce the failure rate of welds in such systems, in turn providing greater safety as we turn towards cleaner fuels.