Omics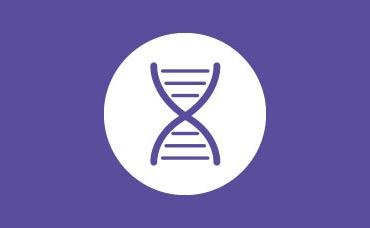 The Institute for Precision Health has a broad membership that includes academic experts in the fields of Genomics, Proteomics and Metabolomics. The expertise and equipment that rests with these experts underpins work across all of IPH's clinical specialities.
Genomics
There is expertise in cutting-edge genomics and genetic epidemiology, underpinned by world-renowned genetics. Institute for Precision Health members contribute world leading patient and scientific resources:
Local precision medicine cohorts
Leading international consortia for genomics of cardiovascular and respiratory disease
Cancer genomics
Leading the first genetic study in UK Biobank, UK BiLEVE, and the study of telomeres in UK Biobank
Microbial genomics
Genomics England
We lead the Quantitative Methods, Machine Learning and Functional Genomics Clinical Interpretation Partnership and provide innovation and training in genomic medicine, recruiting participants to the East of England NHS Genomics Medicine Centre.
Proteomics and Metabolomics
The University of Leicester has invested in state of the art Mass spectrometry equipment and facilities with the aim of creating a unique and world leading Proteomics and Biomarker discovery facility.
The John and Lucille van Geest Biomarker Facility provides a critical mass of equipment and expertise to deliver on a wide range of projects including:
Biomarkers of Diastolic Heart Failure
EU FP7 Biostat - Initiative to detect patients who respond poorly to heart failure therapies
MRC DTG - The role of plasma proteomics toimprove the accuracy of predictions of R2I2 in ICD patients
Breathomics: EMBER
The East Midlands Breathomics Pathology Node EMBER was a Medical Research Council (MRC) and Engineering and Physical Sciences Research Council (EPSRC) funded Molecular Pathology Node. This was hosted at the University of Leicester partnering with University Hospitals of Leicester NHS Trust, Loughborough University and Industry.
EMBER developed novel breath-based systems for molecular pathology, one of the Spin-out projects for which, is Bioxhale. Bioxhale was developed to make breath-testing accessible for everyone, everywhere at anytime by providing breath sampling devices, high quality measurements and analysis services. Exhaled breath contains volatile organic compounds (VOCs) that reflect biological processes occurring within the lung and, via the bloodstream, more distant organs. Projects include characterising patients with asthma, COPD and cardiovascular diseases.