People

Principal investigators
Professor Sally Singh, University of Leicester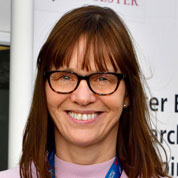 Sally Singh is Professor of Pulmonary and Cardiac Rehabilitation at the University of Leicester. She is also Head of Pulmonary and Cardiac Rehabilitation at the University Hospitals of Leicester NHS Trust and Director of the Centre for Exercise and Rehabilitation Science, a multidisciplinary group of researchers conducting a range of research projects in the field of exercise and rehabilitation. She is PI for an NIHR Global Research Group exploring culturally appropriate rehabilitation in low and middle income countries and an NIHR Programme grant exploring rehabilitation in the multimorbid population. She is the director of a Wellcome Trust funded DTP focusing on providing underrepresented healthcare professionals the opportunity to pursue a research fellowship. She is the clinical lead for pulmonary rehabilitation as part of National Asthma and COPD Audit Programme (NACAP) and is the lead clinician for the Pulmonary Rehabilitation Service Accreditation Scheme run by the RCP. Recently she has received funding from the NIHR to develop and test exercise based rehabilitation for those with multiple long term conditions (multi-morbidity).
Professor Rod Taylor, Glasgow University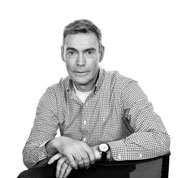 Rod Taylor, MSc, PhD is Professor of Population Health Research, University of Glasgow. He is an Honorary Professor of Health Services Research University of Exeter Medical School, Exeter, UK Adjunct Professor at National Institute of Public Health in Copenhagen. His former academic appointments include the London School of Hygiene and Tropical Medicine and the Universities of Birmingham and Glasgow and he was first Director of Technology Appraisals at the National Institute for Health and Care Excellence (NICE).
He has published over 450 peer review articles the field of health services research and health technology assessment and H-index of 85. He has extensive experience in HTA that includes membership of the NICE Technology Appraisal and Interventional Procedures committee and advisory roles to many HTA agencies and healthcare companies across the globe. He has been involved in a number of neuromodulation randomised controlled trials and economic analyses past and present including SENZA-PDN.
His postgraduate qualifications include PhD Clinical Physiology (Glasgow), MSc in Medical Statistics (London) and Postgrad. Dip. Health Economics (Aberdeen).
Dr Shaun Barber, University of Leicester
Amy Branson, University of Leicester
Professor Sarah Dean, University of Exeter
Professor Patrick Doherty, University of York
Dr Rachael Evans, University of Leicester
Nikki Gardiner, University Hospitals of Leicester
Hannah Gilbert, University of Leicester
Professor Colin Greaves, University of Birmingham
Dr Tracy Ibbotson, Glasgow University
Dr Bhautesh Jani, Glasgow University
Professor Kate Jolly, University of Birmingham
Professor Frances Mair, Glasgow University
Professor Emma McIntosh, Glasgow University
Professor Paula Ormandy, Salford University
Professor Sharon Simpson, Glasgow University
Dr Susan Smith, Dublin University
Project Manager
Research Assistant