Patient Advisory Group
What is the Patient Advisory Group?
The PERFORM Patient Advisory Group (PAG) members help to shape every part the PERFORM research programme.
PAG members offer their guidance on how the research could be developed and delivered, including sharing of outcome from research into practice. This is an important part of making sure research we do is relevant to people's health and care needs with multiple long-term conditions.
Paul Ashby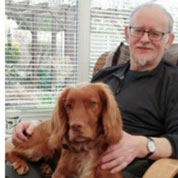 I joined the Civil Service aged nineteen and having worked my way through the ranks, spent the last fifteen years of my career as an Official Receiver, my last posting being in Birmingham. Shortly prior to my retirement in 2011, I was diagnosed with chronic lymphocytic leukaemia and have been on a "watch and wait" programme ever since. Additionally I have osteonecrosis, have had a knee replacement and a heart bypass. Following on from the heart bypass, some five years ago, I joined a PPI group operating out of Glenfield, Leicester. I am also the non academic member of the PERFORM Steering Board.
Firoza Davies
Firoza Davies is a member of the Patient Advisory Group.
Clara De Barros
I worked for a Local Authority for 15 years. I was diagnosed autistic as an adult, and am a firm and passionate advocate for autistic people's rights in society. I am also a member of the first Covid-19 Public Research Panel: Introducing the Covid-19 public research panel, ARC South London. I have been involved in trial-specific activities during their development as a co-applicant; identifying priorities, commenting and developing research materials, undertaking interviews with research participants, writing lay summaries, sitting on committees and boards and offering review of documents, and research applications.
Andrew Freeman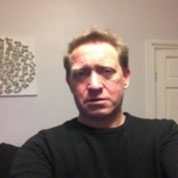 Most of my professional life had been in health care, pharmaceuticals, and medical device companies. In 2000, I was diagnosed with Diabetes TI at the age of 31 without being overweight or having a family history of diabetes. By 2017 my renal function was in decline, and I had a kidney and pancreas transplant in 2019. I am now involved with projects for patients and their families and friends, improving clinical pathways with GPs, clinicians, primary care networks and integrated care boards. As a brand ambassador for Kidney Research UK, and a Research champion for NIHR SW London, I am aware that lots of issues are connected with long term conditions.
Dorothy Grace Elder
I founded the Scottish Parliament's cross party group on chronic pain 21 years ago as a member of the first Scottish Parliament and have remained with it long after leaving parliament (now voluntary secretary).
Chronic conditions are pushed to the bottom of health priorities in many countries, leaving a multitude in serious pain with little help. Untreated chronic conditions are a huge part of the UK's social and economic problems. They can crush families, cause mental and physical suffering, job loss and for some, poverty. I developed rheumatoid arthritis and osteoporosis in recent years – long after campaigning!
Rashmi Kumar
Caring for a family member suffering from long-term multiple conditions, CVD, COPD and now kidney failure: these responsibilities have made me understand some key physical, psychological and social challenges patients (and families) face in their lives everyday, and how with little support, health and quality of wellbeing can be significantly improved.
I am from South East England with significant health, cultural and socio-economic diverse communities, many experiencing and living with multiple health and care deprivation, social isolations and poor mental health support. I have participated and contributed as co-applicant on some research studies for improvements of health and care services.
Rebecca Longley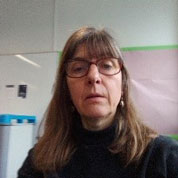 My career has been guided by the principles of equality, co-operation, self management and self-development. I have worked mainly in the field of disability for a variety of organisations: HE, statutory, voluntary, service user controlled, and have been self-employed. I have epilepsy, and other long term health conditions. I have extensive PPI experience.
Kamil Sterniczuk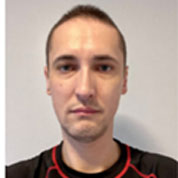 I trained as a Teacher of English as a Foreign Language (TOEFL) and have always like trying new things. After my first liver transplant (due to incurable autoimmune disease), I wanted to give back to the hospital for the care I had been receiving. An opportunity presented itself, when a PPI group was looking for people with lived experience of disease. I joined and started contributing to studies and group meetings. At first, I would only read and comment on documents for patients. Eventually, I spoke at conferences, commented on protocols for studies, was a lay co-applicant and co-author of papers.
Marc Van Grieken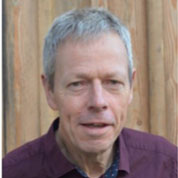 In 2015, I established a small landscape practice which employs three people and I work full-time in the practice. I was diagnosed with Parkinson's in 2006. I become active as a person with Parkinson's because I wanted to take more control over the illness by actively raising awareness, promoting research and by means of patient advocacy. I am the chair of the Dundee Research Interest Group for Parkinson's UK and a fellow of the European Patients Academy on Therapeutic Interventions (EUPATI). I have undertaken various PPI toles and am increasingly involved with research related projects.
Interested in getting involved?
If you would like to find out more about getting involved in our research, please contact our PPIE lead, Tracy Ibbotson at tracy.ibbotson@glasgow.ac.uk.