Academic partners
The Leicester Precision Medicine Institute (LPMI) is discovering, developing and testing diagnostics, novel medicines and technologies to improve healthcare provision, patient treatment and clinical outcomes with an emphasis on Cancer, Respiratory, Cardiovascular, Diabetes, Infectious diseases and Ethnic Health. We invest in inter-disciplinary research and platform technologies that include; clinical imaging, liquid biopsy, drug and diagnostics discovery, genomics and next generation sequencing, proteomics, metabolomics, phenomics, data analytics, health and biomedical informatics and environmental impact on disease.
Our areas of research include:
Leicester Cancer Research Centre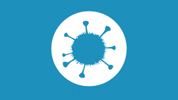 Leicester Cancer Research Centre is part of the College of Life Sciences and comprises 16 academic and clinical-academic staff who are located in the Robert Kilpatrick Clinical Sciences Building and the Osborne Building at the Leicester Royal Infirmary, and in the Hodgkin and Henry Wellcome Buildings on the main University campus.
The Centre is recognised internationally for its competitive research in Cancer, notably chemoprevention, early detection, radiation biology and personalised medicines. We have a broad portfolio of studies in thoracic oncology and lymphoid malignancies with more focused interests in colorectal, pancreatic and breast cancers as well as melanoma.
Hope Against Cancer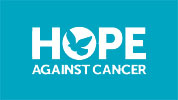 Hope Against Cancer works in partnership with our local universities and hospitals to fund pioneering research to ensure that Leicestershire remains a hub of expertise in cancer research and treatment. Since we were set up in 2003, we have raised over £6 million and funded over 60 local research projects tackling many different forms of cancer. In 2012 we established and opened a dedicated clinical trials unit at Leicester Royal Infirmary to offer patients access to new medicines and therapies. We fund our very own Hope Nurse there who adds to the care and support trials patients receive.
Our focus is on providing funding that is aligned to the Leicester Cancer Research Centre strategy, helping to deliver research of the highest calibre and that results in clear patient benefit. We have been and are involved in supporting some exemplar projects within the LPMI including directly funding Dr Sam Khan's work regarding therapeutic interventions in colorectal cancers using curcumin.
Department of Cardiovascular Sciences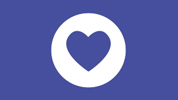 Cardiovascular research has been a major strength of the Leicester Medical School since its inception with internationally recognised research spanning the full spectrum from bench to bedside. The work has had major impact on the treatment of patients nationally and globally. The Department of Cardiovascular Sciences has strong links with the NHS as illustrated by the award of a National Institute for Health Research Biomedical Research Unit in Cardiovascular Disease.
Diabetes Research Centre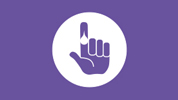 The Diabetes Research Centre is part of the College of Life Sciences and is located at Leicester General Hospital. The Centre works closely with NHS organisations - University Hospitals of Leicester NHS Trust (UHL), Primary Care and local GP Practices. We are a research-led Centre engaged in national and international competitive research. The quality of the Diabetes research undertaken in Leicester has been further recognised by the award of the National Institute of Health Research Biomedical Research Unit in Lifestyle, Diet and Nutrition and CLAHRC EM. The Centre has established an international reputation in the field of diabetes and cardiovascular research. It has successfully bid for and been awarded significant grants to promote diabetes and cardiovascular research.
The Centre for Black and Minority Ethnic (BME)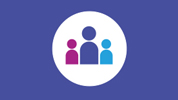 The East Midlands covers a large area and there are significant differences in the demography of the region. There are major health issues within all BME communities in the East Midlands, but crucially, there are significant disparities in health equalities. There is a higher prevalence of certain illnesses within specific communities and there are major concerns regarding access to healthcare. The Centre for Black and Minority Ethnic is also a unique one that brings together researchers, health and social care practitioners and community members; uniting members with the same purpose.
Department of Respiratory Sciences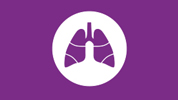 Department of Respiratory Sciences are a research-led department engaged in internationally-recognised research. With strong links with the NHS, we bring together basic and clinical scientists with strengths in microbial sciences, respiratory sciences, nephrology and immunology.The University of Leicester has a deserved international reputation in respiratory research with genuine strengths in both basic and clinical research in asthma, chronic obstructive pulmonary disease (COPD), cough and other respiratory diseases.
The Department of Health Sciences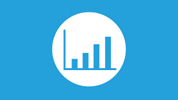 The Department of Health Sciences works to understand and improve population health through international quality research and teaching, encompassing determinants of health, interventions in policy and practice, and methodological development.
A wide range of biomedical informatics, healthcare data management, and information technology expertise operate together in Leicester under a strategic grouping called BINERI ("Biomedical Informatics Network for Education, Research and Industry"). This network works in a unified way on topics such as bioinformatics training, data science, expertise sharing, data discovery and sharing, biobanking, big data analysis, ethics, governance, patient engagement, information technology. Read more about BINERI.
Leicester Artificial Intelligence Network (LAIN)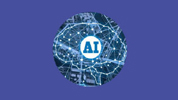 The Leicester Artificial Intelligence Network brings together expertise from diverse fields and as such is the University of Leicester's first platform to promote interdisciplinary collaborations pivoting on AI. The technological applications of AI have spread from autonomous agents and robots to social and economic domains for decision-making, which start to shape the very social fabric of human existence. Only diverse perspectives and research methods can fully grasp the technological, economic, political and social gravity of AI for the future of societies. It aims to: 1) bring together researchers across all colleges at the University of Leicester studying different (technical, social, legal, and business-related) aspects of AI 2) lay the ground for developing innovative cross-disciplinary research agendas among interested researchers at Leicester and beyond.
BRC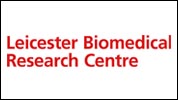 An £11.6 million grant from National Institute for Health Research (NIHR) enables pioneering research into medical advancements to continue apace in Leicester through a newly established Biomedical Research Centre (BRC). One of only 20 BRCs in the country, the NIHR Leicester BRC is at the frontier of research into illnesses linked to respiratory conditions, cardiovascular disease, Type 2 diabetes, chronic kidney disease and the consequences of inactivity. Our overall purpose is to translate scientific breakthroughs in these areas into diagnostic tests, preventions and life-saving treatments for our patients.
ECMC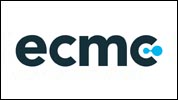 The ECMC Network was launched in 2007 through a joint investment from Cancer Research UK, the National Institute for Health Research in England, and the Health Departments for Scotland, Wales, and Northern Ireland. The ECMC is made up of Centres across the UK - both adult and paediatric - and is dedicated to supporting pioneering, early-stage clinical trials and translation of scientific discoveries into new cancer treatments for patients. The collaboration between these centres gives the Network the edge in research excellence. Leicester ECMC has expertise in developing novel therapeutic strategies to treat cancer, particularly lung cancer and haematological malignancies. Specific aims are to use cancer stem cell models to help select chemopreventive agents for clinical development and to develop the use of biomarkers for detection and monitoring of breast/lung cancers.
BHF Accelerator Awards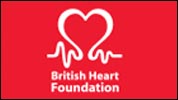 BHF funded research is behind many of the advances that are giving people with heart and circulatory diseases longer, better lives. From uncovering what causes heart attacks, to developing the earliest clot-busting drugs to treat them, and the research that laid the foundations for using statins to prevent them. By investing in research we are supporting scientists to make life-saving discoveries and have a worldwide impact on heart and circulatory disease research. Accelerator Awards are for £1 million each over 5 years, and will encourage pioneering research of the highest calibre. Under the leadership of Professor Gavin Murphy, the University of Leicester group will focus on precision medicine, building on their research in areas including genomics, biomarker discovery, imaging, stroke medicine, vascular surgery and new cardiovascular interventions.
Leicester Microbial Sciences and Infectious Diseases Network (LeMID)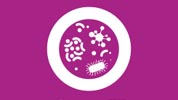 LeMID brings together researchers from all three Colleges and the NHS to facilitate multidisciplinary activities, which will lead to a step change in successful strategic funding. It will draw on research excellence from a range of departments including clinical microbiology, cardiovascular sciences, infection, immunity and inflammation, genetics, chemistry, mathematics, health sciences, social sciences, physics, engineering and business.