About Computing at Leicester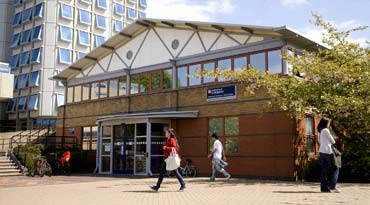 Computing at Leicester is a young and dynamic department that takes a scientific and rigorous approach to all aspects of computing. We recognise that computing is a vibrant and diverse discipline, which ranges from the development of new processors, hardware and technologies through to the logical verification of such systems, and from the requirements and architecture of sophisticated software systems to mathematical models of programming languages.
We take pride in our research, and all our academic staff are hired on the basis of international excellence, as well as their teaching skills. We work together with top researchers across the world to push the boundaries of knowledge in computing, in our main specialisms of algorithm design, logic and semantics and software engineering.
Our teaching is inspired by our research and we aim to help you to become highly skilled professionals well-versed in advanced methods and tools. Our teaching is focused on helping you to develop an inquiring and problem-solving ethos, to be innovative, and to think in a computational way. Our degree programmes are of high quality, and students leave us with a mixture of state-of-the-art practical skills, useful for today's employers, together with knowledge of fundamental principles of computing, useful for adapting to tomorrow's employers.
We are part of the College of Science and Engineering.
Our mission
We produce highly employable graduates who are also very adaptable to future advances and changes in technology and science. Our aim is to provide you with an educational experience that is exciting, demanding, and challenging , and which prepares you for a career in a subject that has seen a startlingly rapid rate of change from the 1940s to the present day.