Journey to Justice
Professor George Lewis on the Journey to Justice exhibition.
This formed part of a wider portfolio of events centred around Black History Month, community partnership building and engagement, school and widening participation, social justice, and local heritage and history.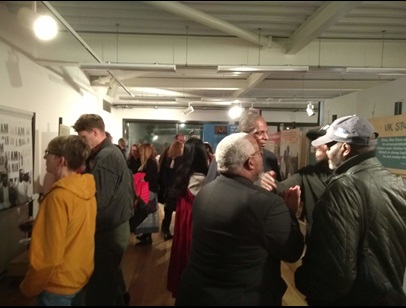 Journey to Justice is a national travelling exhibition, which seeks to anchor itself in each of the communities to which it travels. The national exhibition tells lesser-known stories of social justice activism from the US Civil Rights Movement, to which each hosting city adds local stories of its own history of social justice activism.
Thus, when the exhibition came to Leicester, a team of researchers put together museum-grade panels highlighting stories of local activism which we had researched locally. These featured:
Anti-Apartheid Activism in Leicester
Leicester's Long Arc of Environmental Activism
Anti-Fascism and the Asian Radio Network
Sports Activism: Highfield Rangers and Red Star
Leicester's Spanish Civil War
LGBT Activism and the Work of Bernard Greaves
The Imperial Typewriter Strike
Women's Rights and Leicester's Lillian Lenton
Building partnerships: Our schools and communities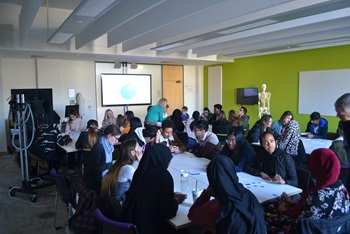 Those stories were selected by a Steering Group of volunteers assembled and drawn from a range of local Leicester community groups. Among others, partnerships were forged with Highfields Community Centre, The Race Equality Centre, Civic Leicester, ArtReach and Leicester Ageing Together.
Events during the exhibition's run were deliberately held in locations across our city which linked with many of those community groups. Those include, for example: a day's talks on "Forty Years On: The Student Campaign Against Racism in Education" lead by SCARE's original participant activists, and a workshop on Protest Art with refugee artist Parham Ghalamdar, both of which were hosted by Highfields Community Centre; conversations with asylum seekers mediated by The Race Equality Centre; and an audience with local homelessness author Mahsuda Snaith at LCB Depot.
A Schools' Day brought 128 secondary school pupils from Leicester schools onto our university campus for guided tours of the exhibition, and three parallel workshops focused upon Black History.
Audience
2,531 visitors saw the exhibition, with another 620 at linked events. Nearly 2,000 unique visitors have accessed our social media channels, and a BBC Radio interview.
Ongoing legacy work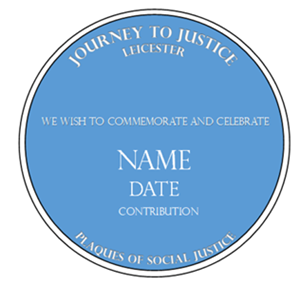 The Schools Day saw the pilot of our Justice Plaques Programme. This scheme offers all local schools the opportunity to research their own social justice champions, who will then be commemorated on a blue plaque at the school. We are providing the plaque itself, a toolkit for teachers, guidance on how to engage pupils in the process, and tailored advice from civil rights specialists. The University of Leicester will host an annual celebration of schools' work on these plaques, including awards for the best projects.