About us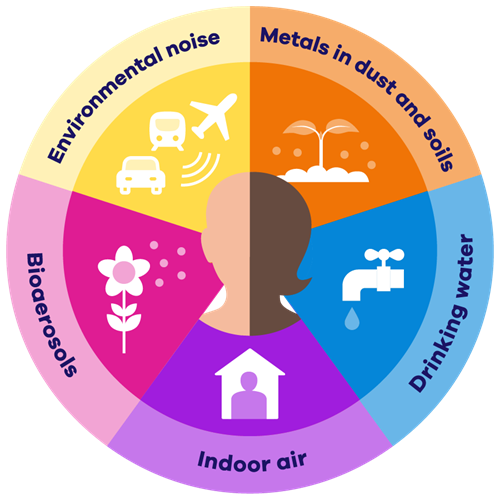 Director - Anna Hansell, Co-Director - Karen Exley
The Health Protection Research Unit (HPRU) in Environmental Exposures and Health is a partnership between the University of Leicester, UK Health Security Agency (UKHSA) and the Health and Safety Executive (HSE), the government agency responsible for workplace health. The HPRU research focuses on health effects from exposures in the built environment. Our vision is to conduct high quality, multidisciplinary, applied research, which can be readily translated into public and workforce health policy and clinical practice. Our research is in five project areas:
Indoor air and health
Bioaerosols and health
Metals in dusts and soils and health
Drinking water quality and health
Environmental noise and health
Our research is informed by regular meetings with our Public Involvement Panel, called PIPET.
NIHR Health Protection Research Units are research partnerships between universities and UK Health Security Agency (UKHSA). The units act as centres of excellence in multidisciplinary health protection research in England. The total amount of NIHR funding available for HPRUs is £58.7 million over a five year period, starting 1 April 2020.
Partners