Lord Richard Attenborough
Known, for films such as Jurassic Park, The Great Escape, Gandhi and Shadowlands, Richard became interested in the arts and acting, making his stage debut at Leicester's famous Little Theatre (of which his mother Mary was Chair) in 1937. In 1940, at the age of 16, he departed Leicester to serve in the RAF.
In 1997 Lord Attenborough visited the University together with Diana, Princess of Wales to open the Richard Attenborough Centre for Disability and the Arts, now known as the Attenborough Arts Centre.
In this beautiful building I have seen what I thought was impossible. I have met students in wheelchairs who were dance, visually disabled artists creating superb sculptures and a painter who has been blind since birth. People with disabilities are able to become involved and excel in all of kinds of artistic activities. The joy and purpose throughout the building can be felt.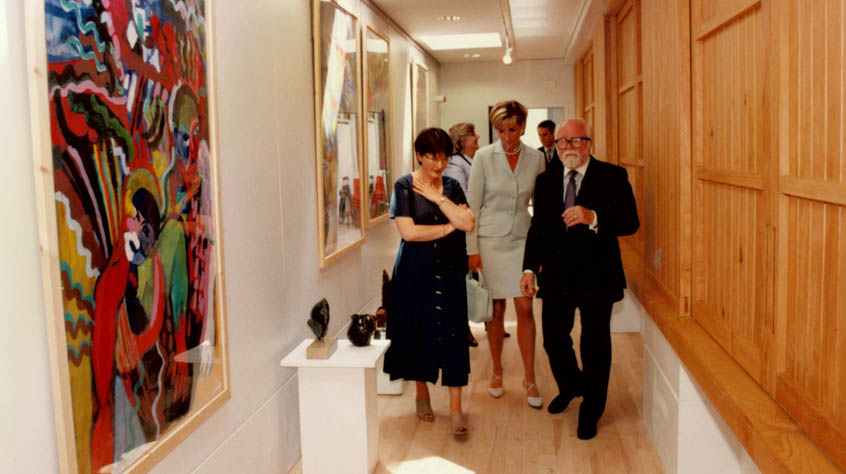 This inclusive, multi-use arts venue on Lancaster Road was the first arts venue in the country specifically designed for use by disabled artists and audiences.
In 2006, along with his brother David, Richard was named an Honorary Distinguished Fellow – the University's highest honour – "in recognition of a record of continuing distinguished service to the University."
After an extensive career in film, including winning two Oscars for directing the biopic Gandhi and serving as President of both RADA and BAFTA, Richard Attenborough passed away in 2014, aged 90.