Fieldwork services
Survey and evaluation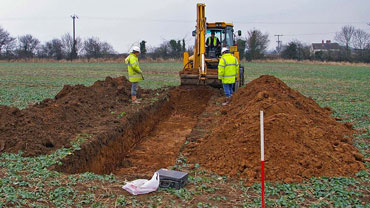 Local authorities often require an archaeological survey or evaluation to clarify the extent, nature and quality of the archaeological resource on a site before granting planning consent. Working cost-effectively to the highest standards, the Fieldwork team at ULAS can assess the archaeological potential of an area using a variety of methods including:
Fieldwalking
EDM, GPS and photographic walkover surveys
Geophysical survey
Test pitting
Trial trenching
Mitigation work
With planning consent secured, there may be a condition for archaeological mitigation work to offset the impact of the development. The extent of the mitigation will depend on the nature of the archaeological resource on the site.
Working in advance of, or alongside, development the Fieldwork team at ULAS is very experienced in:
Small to large-scale urban and rural excavation
Excavation on quarry sites
Watching-briefs
Preservation of archaeology in-situ
Historic building assessment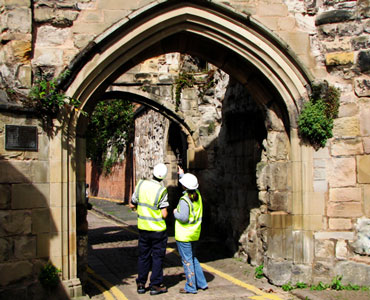 The detailed recording of historic buildings in advance of conversion or demolition is increasingly a requirement of the planning process. The Historic Buildings team at ULAS has extensive knowledge and experience of recording and interpreting historic buildings and landscapes of all types and periods. We provide a professional, efficient and cost-effective service to a diverse client base. Whether the project is development led, conservation based or a personal enquiry, we have the expertise and equipment to provide a service tailored to suit the specific needs of the client and the requirements of planning, conservation or other heritage bodies.
ULAS offers:
Historic building assessment and survey
Historical research
Interpretation and reconstruction drawing
Pre-acquisition and pre-planning appraisal service
Negotiation with planning authorities, government advisors and other stakeholders on listed building and conservation area proposals
Supporting statements to accompany planning applications
Expert witness testimony at judicial review