Quality assurance
For over 25 years, ULAS has established a considerable reputation for providing clients with a quality assured professional archaeological service that meets the highest standards in archaeology and health and safety.
Chartered Institute for Archaeologists (CIfA)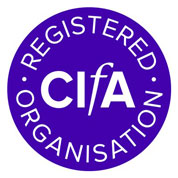 ULAS is a Registered Organisation with the Chartered Institute for Archaeologists. Our work is conducted in line with the Institute's guidelines and our methodology and approach seeks to exceed the standards set out in the CIfA's 'Code of Conduct'. Many of our team are also accredited individual members at Practitioner (PCIfA), Associate (ACIfA) or Member (MCIfA) level. This means that they have undergone a process of peer validation to determine their competence.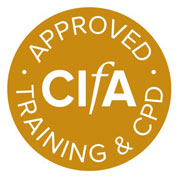 Our staff members are qualified professionals and all of our on-site staff hold current CSCS cards (Construction Skills Certificate Scheme), S.P.A Passports (Core Day and Mineral Products) and are trained in health and safety protocols and TQUK or QA Level 3 First Aid at Work.
ULAS's accreditations include:
Registered Organisation with the CIfA (Chartered Institute for Archaeologists)
Member of FAME (Federation of Archaeological Managers and Employers)
Avetta Accredited Supplier
Testimonials
Most authorities are placing more and more stringent criteria on development schemes with regards to archaeology. University of Leicester Archaeology Services has aided enormously in dealing with this criteria in an efficient and effective manner. The contacts they have with these authorities has also helped make communications and approvals flow quickly when a development may require it.
It is a near-perfect example of how a straightforward modern excavation monograph should be presented ... the nature of the sites considered are of great significance to our current understanding of Iron Age settlement processes in England.
The detailed desk top archaeological study, produced by ULAS, formed an integral part of our applications and ensured that we received the necessary approvals promptly, and without onerous conditions placed upon us.
We engaged the University of Leicester Archaeological Services to provide archaeology and cultural heritage assessments for two of our major Surface Mine developments in Leicestershire. The work was dealt with both efficiently and effectively and their knowledge, quality of advice, fieldwork and professionalism proved to be invaluable throughout the planning process. I would be very happy to use ULAS again in the future.
ULAS were extremely professional and flexible in meeting our needs, providing advice and working closely with us ... and provided follow up support that was greatly appreciated.
The Archaeological Walkover Survey ... undertaken was most informative and interesting, and helped us to understand the archaeological remains on the site, in particular the Iron Age promontory hillfort. The interpreted LiDAR data from ULAS painted a clear 3 dimensional picture of the earthworks, clearly resolving their origins and helping us to interpret the site more fully.
[ULAS should be commended for the] knowledge and commitment of staff who appear to work very well as a team, fit for purpose and efficient systems and procedures (especially the project management database), commitment to community engagement and outreach, overall professionalism and commitment to the profession, depth of local knowledge, communication across the organisation and overall quality of work.