Village Hub
At the heart of the Village, the Village Hub has space to relax with friends, play pool, watch TV, or play video games. It's also got space for many of the social events that are organised for students.
The cinema room regularly hosts film nights - or you can book the room yourself. Hire a DVD from reception or bring your own.
For budding or experienced musicians, there are music rooms with equipment for you to use free of charge.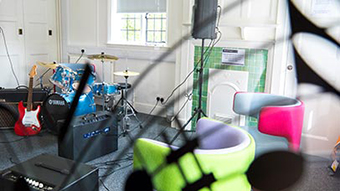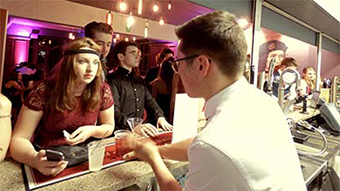 Within the Hub is the Village Pub serving food and drinks from the bar. The weekly pub quiz on Sunday evenings has prizes (and bragging rights) for those who know their obscure facts and trivia.
And if you need to take a break from socialising to get some actual work done, there are study rooms upstairs.

These facilities are not just for students living in The Village. If you're in The City you can get the bus out to The Village and use the Hub too.