Support
Student life is about being independent, but that doesn't mean you won't still need a little help sometimes.
Accommodation Team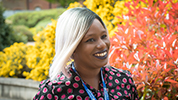 Our Accommodation Team is accessible 24 hours a day by email or phone, or you can just pop into the 24-hour reception at either The Village or The City. Whether you've lost your key or you have a question about your room or you just want a cup of tea and a chat, the team are always around to help out.
Residential Advisers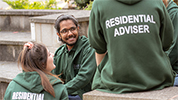 Our Residential Advisers (RAs) are current students who work as part of the Residence Life Team to help you settle in. You'll spot the RAs out and about in their distinctive green hoodies, and they are all ready to provide help, advice or guidance, or just stop and have a chat. They also organise the social calendar at The Village. Next year, you could be an RA...
Facilities Assistants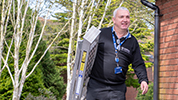 Bulb gone in the bathroom? Dripping tap in the kitchen? Accidentally locked yourself out of your room (again!). Report any problems to our maintenance team and they will get it fixed.
Clean and tidy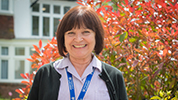 You're responsible for your own room, and the kitchen you share with other students. Our Housekeepers and Domestic Assistants clean the communal spaces in the accommodation such as shared bathrooms, entrance lobbies, stairs and corridors. Your regular cleaner is an important party of the Village 'family' and you'll soon be on friendly terms with them.
And let's hear it for Grounds and Gardens Services, who mow the lawns, rake the leaves and maintain the gardens that make The Village such a great place to live.