Student carers
If you have caring responsibilities at home and have decided to attend University, we can try to help with managing some of the challenges that you might encounter. Whether you are staying at home and commuting into University, or intend to move into our student accommodation and travel home as much as possible, there is extra support to help you out. We are accredited by the Carers Federation with the Quality Standard in Carer Support for the support we provide to our student carers, and are members of the Young Carers' Alliance. You can read our Statement of Commitment (Word, 64kb) to learn about some of the steps we take in supporting our carers.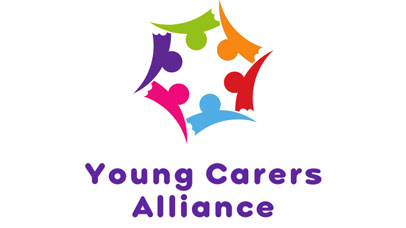 When you register with us as a student, we will ask if you have caring responsibilities on your registration form. Someone from our Student Welfare Service will contact you when we have these details to make sure you are aware of all the support you can access and help you with any concerns. If you want to speed up this process or have questions before you apply or make your decision you can contact the Student Welfare Service (welfare@le.ac.uk) directly and they will be happy to help.
The Student Welfare Service will also discuss your specific circumstances with you, how they can help with travel, parking or finances depending on what you need. Carers may receive a bursary of up to £1000 per year and help with travel costs. They will also be able to work with your academic school to discuss flexibility with your workload. You will have a named member of staff who you will be able to contact directly during your studies and they will also agree check in points with you to make sure things are going as smoothly as possible.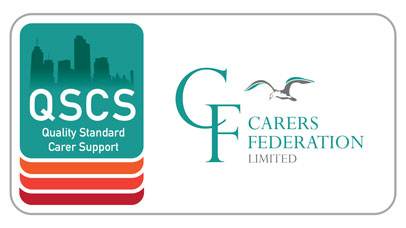 The Student Welfare Service provide a range of support for students regardless of their circumstances. If you are not sure if you qualify for specific support, you are more than welcome to chat to them to see how they can help you.
There is also a Carers and Parents Network (carers_parents@leicester.ac.uk) at the University if you want to connect with others in similar situations.
We have a partnership with Pathways, who work with local universities in Leicestershire. They may have additional events and information aimed at young carers, care experienced students and estranged students. Find out more about Pathways and how they can help you.
External support and information for carers
Carers Trust's supporting students with caring responsibilities highlights examples of great work being done by universities to support student carers in England and Wales (Welsh language version available). Or if you are from Scotland, see the Going Higher for Student Carers Recognition Award resource on the Carers Trust Scotland website.
Student Finance and scholarships
If you are a UK resident or have settled status you will be eligible for student finance to cover your fees and living costs. If you are not sure if you are eligible, you can check on the Student Finance website.
In some cases you may receive extra student finance to help with day to day costs. For example, if you have children, a disability or financially support another adult. When you complete your student finance application you will be asked questions that will identify if you are eligible for the additional support. There is also a specific disabled students' allowance.
There are also scholarships and bursaries that we give out depending on your circumstances or based on an application. Check the deadlines as some of these scholarships are applied automatically and some you may need to apply for. You can stack these scholarships if you are eligible for more than one!
There are also come external agencies and websites that have more opportunities to apply for scholarships and bursaries. These websites are separate to the University so we are unable to advise you on what is on offer or help with scholarship outcomes.
ButtleUK grant for young people under 20 who have experienced a crisis that has recently had a significant and enduring impact on their social and emotional wellbeing and educational engagement (applications must be via a professional support worker)
See Turn2Us guidance on benefits and grants
The Scholarship Hub has scholarships depending on your circumstances.
If you are not able to take a student loan, you may be eligible but are not permitted to take loans with interest, the National Zakat Foundation may be a good place to look for a suitable solution.
If you have the time and energy during your course, you may also want to sign up with Unitemps. This is an on campus employment agency that caters for students. They have part-time roles that fit around your studies.
Career Development Service
When our Student Welfare Service contact you, they will also link you up with a named Careers Advisor from our Careers Development Service. Every student has access to this service and we make sure that everyone gets careers advice as part of their course and after your graduate. Your Careers Advisor will be there to make sure you can get appointments to help with your CV, work experience, paid internships and other opportunities to give you the best start when you leave University.
Accommodation
Every first year student is guaranteed a place in our student accommodation if you apply before 1st September. You can also choose to stay in the University managed accommodation throughout your course.
There are a range of contracts available, so you are able to choose a contract that best suits your needs. Our accommodation is open 24/7 365 days a year, and there are many student who stay with us over the holiday and vacation periods. Support, events and activities are always available If you want or need a longer contract than the 42 or 48 weeks shown on the Accommodation website, then the Student Welfare Service can help arrange this with our Accommodation Team.
If you are a care leaver from Leicester, are studying elsewhere and would like to return to the area in the holidays, we will have space for you too. Get in touch with our Accommodation Team (acccommodation@le.ac.uk) and they will see what is available for you. More universities around the country are making rooms available for local care leavers in this way, so if you are from outside of Leicestershire and thinking of spending your summer in your local area, check with the nearest university to you or mention this to your name member of staff.
If you live at home and are commuting into University, then we can also offer some short term accommodation if you need it. You might decide that staying with us during exam or assessment periods would be beneficial or you might be offered some respite time and want to stay local. If you mention this to your Student Welfare Advisor they will be able to help.