Kenya
Kenya
We welcome students from Kenya!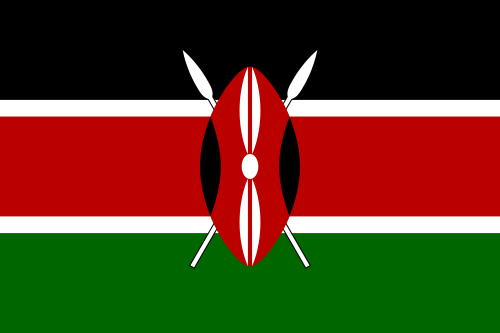 The information below is about our full-time, campus-based degrees. If you are searching for a distance learning course, please see our distance learning course pages.
Entry requirements
Foundation
If you have finished High School (KCSE) in Kenya you will need to complete a Foundation Year to be eligible for admission to an undergraduate degree in the UK. For information about the International Foundation Year please see the International Study Centre website.
Undergraduate (Bachelors) degrees
If you are studying A-levels or the International Baccalaureate (IB) then you can begin from the first year of a Bachelors degree. Please see individual course pages for entry requirements.

If you have already completed the first year of an undergraduate degree at a Kenyan university, you may be considered for entry to the first year of a Bachelors degree if you have studied relevant subjects.
For more information about available degrees please see individual course pages.
Postgraduate (Masters) degrees
If you hold a Bachelors degree from Kenya will be considered for entry to a Masters degree. Students should have at least a second class honours degree (some degrees may require a second class upper).
For more information about available degrees please see the individual course pages.
PhDs and other research degrees
To apply for a PhD (or other postgraduate research qualification, such as MPhil, DClinPsy, DSocSci, EdD or MD) you must have at least a second class honours undergraduate (Bachelors) degree from a recognised Kenyan university, usually in a related subject area (depending on the subject that you wish to study) which is equivalent to a UK Upper Second Class Honours degree (also known as a 2:1).
You must also be able to demonstrate practical knowledge of appropriate research methodologies. Research degrees are demanding and intensive: to succeed at this level you must be highly motivated, be able to work independently, and have an appropriate familiarity with the discipline and its associated research techniques/methodologies.
Where a Masters degree is required, this is indicated in the relevant description on our Postgraduate Research webpages, together with further information about requirement.
English language requirements
Please see details of our English language requirements.
Scholarships and funding opportunities
The University of Leicester offers a number of scholarships for new international students. You should also check in your own country whether scholarships are available for study overseas, from your government or other organisations.
Postgraduate
There are Commonwealth Shared Scholarships available for some Masters degrees.

College of Science and Engineering Postgraduate Scholarship: As a permanent resident of Kenya you can receive up to 28% discount on the tuition fee for a full-time, taught postgraduate (Masters) laboratory-based degree if you meet or exceed the academic conditions of your offer. For a non-lab-based course, you will automatically receive a 10% discount on your tuition fee if you meet or exceed the academic conditions of your offer.

Tullow Group Scholarship Scheme offers acholarships to Kenyan students for selected Masters degrees at the University of Leicester.
Marshal Papworth funds one-year postgraduate (Masters) degrees for students from developing countries. Our Department of Geography's

MSc in Sustainable Management of Natural Resources

is an eligible course and you may be recommended for this scholarship when you apply. (You cannot apply directly for a Marshal Papworth Scholarship).
The Aga Khan Foundation provides a limited number of scholarships each year for postgraduate studies to outstanding students from developing countries who have no other means of financing their studies. Scholarships are awarded on a 50% grant, 50% loan basis through a competitive application process once a year in June or July. The Foundation gives priority to Masters degrees but is also willing to consider applications for PhDs, if a doctoral degree is necessary for your career objectives.
Any scholarships which are for a specific degree will be listed on the relevant course page.
The Schlumberger Foundation Faculty for the Future offers PhD fellowships for students meeting specified criteria. To apply you must:

Be a woman
Be a citizen of a developing country
Wish to pursue a PhD degree or postdoctoral research in the physical sciences or related disciplines
Have applied to, have been admitted to, or be currently enrolled in a university abroad
Wish to return to their home country to continue their academic career upon completion of their studies
Be very committed to teaching and able to demonstrate active participation in faculty life and outreach work to encourage young women into the sciences
Hold an excellent academic record
Visits to your country
| | | | |
| --- | --- | --- | --- |
| Date | Event | Location | Representative |
| 25 February 2017 | Education UK Exhibition | British Council Offices (Upper Hill, P.O. Box 40751, 00100, Nairobi, Kenya) | Helen Chauhan and Dr Fabian Frenzel |
Agents and Representatives
The University of Leicester works with several agents and representatives in Kenya. For information about the agents with whom we work, please contact the International Office.
Student Societies
Other sources of information