Research degrees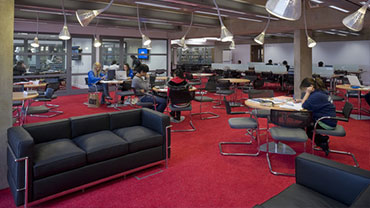 Sociology at Leicester offers supervision for the degrees of:
Doctor of Philosophy (PhD) - full-time and part-time
Master of Philosophy (MPhil) - full-time and part-time
Find out more about how to apply for a PhD and MPhil in Sociology.
We also offer a distance learning PhD - allowing you to gain a University of Leicester research degree wherever you are in the world.
Why study for a PhD at Leicester?
Expert supervision
PhD students are an integral part of our academic life and we have a strong commitment to providing doctoral training and supervision to the highest standard.
Our research interests encompass most areas of sociology, which means that we are able to offer expert supervision to meet the interests of most applicants, usually combining the expertise of more than one member of staff in supervision.
We offer PhD and MPhil supervision in areas compatible with the research interests of our academic staff.
Our commitment to research students includes expert supervision with regular monitoring of progress and the opportunity to become involved in the life of Sociology at Leicester through regular Departmental Seminars, Postgraduate Forum and Doctoral Days. Postgraduate student representatives also sit on our Graduate Committee.
Doctoral training
We provide doctoral training in the first year of study through the Social Research MSc. All students who have not already completed an ESRC-recognised Masters degree are required to follow the core modules of the Social Research MSc.
Other specific training needs, which can be met both within the Department and the Social Sciences Graduate School, are arranged in consultation with your supervisor(s) and our Director of Postgraduate Studies.
Facilities for research students
All students are provided with office space and computing facilities.
In addition, the David Wilson Library is home to a dedicated study space for postgraduate students. The Nicholas Corah Doctoral College Reading Room offers both formal and informal spaces for quiet and silent study together with group study rooms that can be booked only by postgraduate students, and which are equipped with a PC, DVD player, plasma screen and whiteboard.
Our students are involved in the College of Social Sciences PhD Research Methods Forum.