Crime, Justice and Psychology
MSc, 1-2 years, full- or part-time
This is for you if... you want to examine the relationship between crime, mental health and the law; in particular the relationship between mental disorder and offending.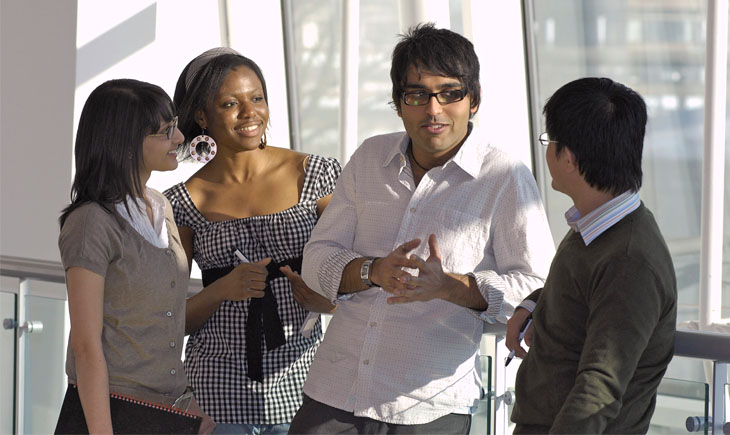 Course Description
The MSc in Crime, Justice and Psychology provides you with an in-depth understanding of the relationship between psychology, mental disorder, crime and law, enabling you to analyse its implications for the treatment and management of offenders.
You will consider the application of psychological theories to the investigation of crime and pursuit of justice, and subsequently to the management and rehabilitation of offenders. You will also critically explore debates regarding mental disorder and responsibility for crime.
The course has been prepared by lecturers who are at the forefront of research in this field. You will gain an in-depth knowledge and understanding of crime and its consequences, both theoretical and applied, with a particular focus on the psychology of offending. You will be able to pursue in-depth study in areas that interest you by choosing option modules such as Psychology of Evil; Power, Crime and Criminal Justice; and Domestic and Sexual Violence.
This degree will develop your capacity for imaginative, rigorous and critical thinking. As well as gaining specific knowledge of the social processes of crime, criminalisation and the criminal justice system, you will strengthen your ability to understand and use different types of evidence. You will develop transferable skills that are highly sought after by employers, including the ability to present and develop a cohesive argument, communicate information to academic and non-academic audiences, conduct research and identify solutions to theoretical and research problems.
Key Facts
Start date

September each year

Department

Criminology

Contact
Why Leicester?
Criminology at Leicester is thriving and internationally-renowned. We are currently ranked 4th in the Guardian Criminology subject league table.
Our students benefit from learning in an environment exclusively dedicated to researching and teaching criminology, which is home to some of the UK's leading criminologists.
We are regularly called on by local, national and international private, public and non-governmental organisations to assist with policy development, and by journalists needing information and advice on crime issues.
Your studies will be enhanced by extra-curricular opportunities such as the our esteemed Scarman Lecture series which regularly hosts high profile speakers.
Course Structure
Core modules
Core modules
Criminological Research Methods
Forensic and Legal Psychology
Mental Disorder and Crime
Theorising Crime and Deviance
Plus your Dissertation
Modules shown represent choices available to current students. The range of modules available and the content of any individual module may change in future years.
Option Modules
Option Modules
Choose two option modules from:
Comparative Policing
Crime Prevention and Community Safety
Criminal Justice Professions: Policy and Practice
Domestic and Sexual Violence
Forensic Science and Criminal Justice
Hate, Extremism and 'Everyday' Prejudice
Power, Crime and Criminal Justice
Regulation of Sex Work
Responding to Terrorism
Surveillance and Society
Victimology
Modules shown represent choices available to current students. The range of modules available and the content of any individual module may change in future years.
Teaching and Assessment
You will be taught through a combination of lectures and seminars where you will have the opportunity to discuss and clarify ideas with lecturers and fellow students. Some modules will also involve practical skills workshops or online tasks and interaction.
Our assessment strategy is coursework-based and provides students with opportunities to both consolidate and strengthen academic skills through assessments such as short written pieces, annotated bibliographies, essays and research exercises; whilst also completing tasks which develop the skills required in future employment. These more 'authentic' modes of assessment may take the form of oral presentations, practitioner briefing papers, reports and letters to government ministers. You will also complete a dissertation of up to 15,000 words in which you will conduct research on a topic of your choice.
Entry Requirements
A first or second class honours degree from a British university or equivalent international academic qualifications. It is expected that this would usually be in Criminology or a cognate discipline. Comparable professional qualifications or experience will be considered. However, where more clarity is required you will be asked to undertake a short written assessment.
English Language Requirements
IELTS 6.5 or equivalent. If your first language is not English, you may need to provide evidence of your English language ability. If you do not yet meet our requirements, our English Language Teaching Unit (ELTU) offers a range of courses to help you to improve your English to the necessary standard.
International Qualifications
Find your country in this list to check equivalent qualifications, scholarships and additional requirements.
Countries list
Career Opportunities
Our MSc in Crime, Justice and Psychology will equip you with a whole host of skills that will give you a head-start in today's competitive job market. We work closely with the University's Career Development Service to alert you to relevant opportunities.
A postgraduate qualification from the University of Leicester is career changing. It can be the springboard to promotion with your current employer, the platform from which to launch a new career, or simply an aid to becoming more effective in your current role.
Our graduates most often seek and secure employment in statutory criminal justice agencies (police, prisons, probation, national criminal justice and security agencies), forensic health settings, third sector agencies, local and central government (nationally and internationally) and social/policy research institutes. Moreover, each year approximately 10% of the cohort either secure or begin to consider opportunities for doctoral studies. Doctoral work often leads to employment in a research-related area or in an academic environment.
If you are already in employment, enhancing your career by studying at postgraduate level gives a clear signal to employers that you are committed to developing your skills and knowledge and have studied to a higher level. Postgraduate education at Leicester is a rewarding and enriching experience that enhances personal development.
Careers
Our Career Development Service is here to support you, with advice on interviews, CVs, work experience, volunteering and more. From Freshers' Week to Graduation and beyond, they are here to help you reach your professional goals.
| Course | Qualification | Duration | Start Dates | Availability |
| --- | --- | --- | --- | --- |
| Crime, Justice and Psychology | MSc | 1 year full-time | September each year | Apply Now |
| Crime, Justice and Psychology | MSc | 2 years part-time | September each year | Apply Now |
Course
Crime, Justice and Psychology
Qualification
MSc
Duration
1 year full-time
Start Dates
September each year
Availability
Course
Crime, Justice and Psychology
Qualification
MSc
Duration
2 years part-time
Start Dates
September each year
Availability