Year abroad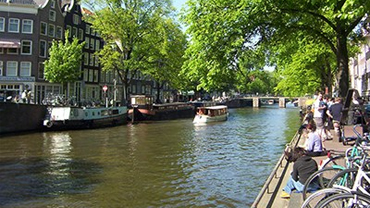 As part of your degree, you can also choose to experience a new culture and lifestyle with our study abroad opportunities. If you can picture yourself sipping an espresso in a French café or surfing at sunrise before class in Australia, then this is for you.
A year abroad gives you the chance to enhance your language skills, learn life-skills and is a great addition to your CV.
You will have plenty of opportunities during your first year to decide if studying abroad is the right option for you, and the School has a dedicated Study Abroad Coordinator to help you investigate your possibilities.
Study Abroad
The University has carefully chosen links with a number of partner institutions in destinations such as Australia, Canada and Europe to which School of Business students can apply to study.
Whilst your year abroad won't count towards your final degree classification, you do need to successfully complete this to be awarded with the degree BA/BSc with a Year in Europe or BA/BSc with a Year Abroad. The requirement for successful completion is viewed as completing the workload equivalent of a 120 Leicester credits.
Choosing to study abroad was one of the best decisions I made at university. Living, studying and travelling with students from across the world is such an invaluable experience that it can really make you stand out from the crowd.