Careers and employability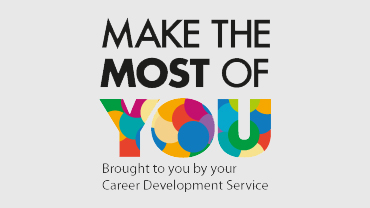 A postgraduate qualification from the School of Business is an investment in your future. Postgraduate education at Leicester is a rewarding and enriching experience that enhances both your professional and personal development.
The School of Business careers team offers bespoke career development support to make you the stand-out choice for employers.
We equip you with the tools to build a clear picture of your options, develop your career search strategy and confidently articulate your skills, experience and capabilities
Expert sessions focus on particular areas of interest to support your personal and professional development e.g. networking
Build on your interests and strengths via the 'Leicester Award'. A practical way to help you to gain valuable experience
In addition, the University's award-winning Career Development Service​ has a range of activities and resources to ensure you develop the skills and experiences you'll need to manage your career. This includes the Festival of Careers, workshops, website with a range of guidance, an online vacancy portal and international job search, business coaching and enterprise support.
Our careers support to you is lifelong and continues even after you have completed your masters.​