Professor Clare Anderson - Director
Dr Kellie Moss - Research Associate
Charlotte Rose King - Business Manager
Priyanka Ferreira - Administrative Assistant (Tuesdays)
Professor Vicki Bruce (Chair)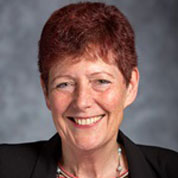 Professor Dame Vicki Bruce is an experimental psychologist (now Professor Emerita at Newcastle University), whose research has focussed on how humans perceive and recognise faces. She was Deputy Principal for Research at the University of Stirling (1995-2002) and then Vice Principal and Head of the College of Humanities and Social Science at the University of Edinburgh (2002-2008) before returning to her roots in the North East. She has held many roles within research councils and funding councils, most recently serving on the Stern review panel which developed the framework which guided REF2021. She is a Fellow of the British Academy, and of the Royal Society of Edinburgh, and an Honorary Fellow of the British Psychological Society.
Professor Teela Sanders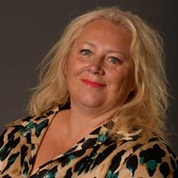 Teela Sanders is Professor of Criminology and currently Dean for Research and Enterprise for the College of Social Sciences, Arts and Humanities at the University of Leicester. She is a leading international scholar in research on the intersections between gender, regulation, governance and crime, specifically in the sex industry. Sanders also works in collaboration with practitioners from organisations such as the Revenge Porn Helpline and Bar Hostesses Empowerment and Support Programme in Nairobi. She has received a Leverhulme Research Fellowship for 2019-2021 to conduct a re-study reflecting on a 20 year period of brothel work. She currently works on a multi-disciplinary international research project with peers on an ESRC grant: Understanding Sexual Violence in Sex Working Populations: Law, Legal Consciousness and Legal Practice in Four Countries that runs to 2024.
Professor Andrea Cooper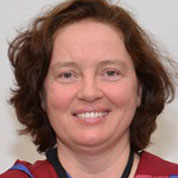 Andrea Cooper is Professor of Cellular Immunology and Dean of Research for the College of Life Science at the University of Leicester. Her work helps define the mechanisms that mediate initiation, expression, and regulation of immunity within the lung using Mycobacterium tuberculosis as a model infection. This work contributes to the development of working models of individual susceptibility to lung disease and to the development of rationally designed interventions particularly in the realm of vaccine-induced cellular responses. She held the Francis B Trudeau Chair, was Deputy Chair of the Infection and Immunity Board for the MRC and is a founding member of the Collaboration for TB vaccine Design and a member of the TB Vaccine Initiative – both international groups focused on the rational design of vaccines to combat tuberculosis.
Professor Clare Wood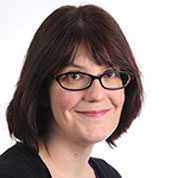 Professor Wood joined Nottingham Trent University in May 2017. Prior to that she was Executive Director of the Centre for Psychology, Behaviour and Achievement at Coventry University. Her interests are concerned with children's reading and legal literacy development, and digital technology. Her work has been supported by the Leverhulme Trust, Education Endowment Foundation, and European Research Council.
Dr Joshua Vande Hey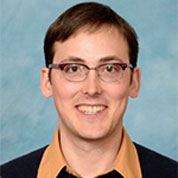 Dr Vande Hey is Lecturer in Environment and Health at the University of Leicester. After beginning his research in optics and atmospheric sensor engineering, his focus is now on understanding indoor and outdoor air pollution, its effects on human health, and exposure mitigation strategies in both the UK and other countries.
Dr Laura Meagher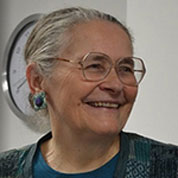 Dr Meagher is an independent consultant in strategic change in research and higher education, specialising in the development and evaluation of innovative approaches including interdisciplinarity, impact-generation and capacity-building, as well as in writing about and providing masterclasses/workshops on these processes. Along with peer-reviewed articles, she has co-authored the book Interdisciplinary Research Journeys: Practical Strategies for Capturing Creativity, available in paperback or free online, Bloomsbury Press.
Professor Manish Pareek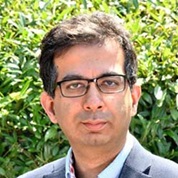 Professor Manish Pareek graduated from the University of Birmingham with Honours in Medicine and undertook general medical training before completing an academic specialist training programme in Infectious Diseases and General Medicine in Leicester and London (Imperial College London) funded by the NIHR and MRC. At present he is Professor of Infectious Diseases at the University of Leicester and Honorary Consultant in Infectious Diseases within University Hospitals of Leicester. His primary research interests are: tuberculosis, migrant health, health policy, modelling and health economics. He has undertaken a significant amount of work on the impact of ethnicity on COVID-19 outcomes and is the Chief Investigator of UK-REACH which is examining COVID-19 in healthcare workers.
Dr Sarah Inskip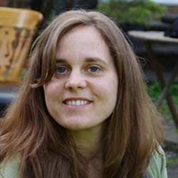 Dr Sarah Inskip is a Bioarchaeologist whose research focuses on understanding how past changes in human behaviour and social practices have had an impact on health and wellbeing through time. Her early research at the University of Southampton focused understanding the emergence of Islamic identity through examination of physical and burial practices in early Medieval Iberia. While teaching at the University of Leiden, Sarah also began researching the evolutionary history of leprosy using an interdisciplinary approach which combined archaeological, historic and genetic data. This work has been important in revising narratives about the disease origin and spread, as well as highlighting the zoonotic potential for the disease. In 2016, Sarah moved to Cambridge to work in the Wellcome Trust funded 'After the Plague ' project which focused on assessing the long term biological and social impact of the Black Death on the population of Cambridge. In 2020, Sarah was awarded a prestigious UKRI-FLF fellowship to assess the impact of tobacco on the health of Western Europeans from 1600-1900 at the School of Archaeology and Ancient History at Leicester. This project will be the first look at the relationship between changing patterns of disease in the Early modern period and tobacco use practices. Through working with clinicians, we also aim to produce the first evolutionary studies of the impact of tobacco on population health, demonstrating the importance and relevance of archaeology for contextualising and addressing current day health dilemmas.
Professor Simon Gill
Professor Simon Gill is a Professor in the School of Engineering at Leicester and is Dean of Research.
Steve O'Connor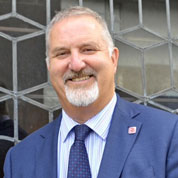 Steve is a passionate advocate of the power of Education and Philanthropy to transform lives and communities locally and worldwide. He has played leading roles in organisations that have courageously and effectively sought to address inequality and exclusion whether improving cancer services in disadvantaged communities at Macmillan Cancer Care, widening access to higher education and the academy for traditionally excluded groups at the Universities of Bristol and Leicester or campaigning to end child poverty as a UK Director at Barnardo's.
He has been closely associated with the University over four decades as a graduate, senior member of staff and most recently as Special Advisor to the Vice-Chancellor for Advancement and Civic Engagement during which time he collaborated with LIAS in launching the innovative Community Engagement Fund. Steve holds a BA (Hons) from Leicester and is a Certified Member of the Chartered Institute of Fundraising and the Council for Advancement and Support of Education.
Rick Rylance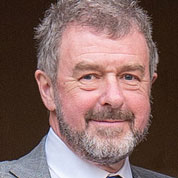 Rick Rylance was, until recently, Chair of the LIAS Advisory Group. A Professor of English, he retired as Pro-Vice Chancellor for Research and Dean of the School of Advanced Study at the University of London in 2021. Prior to that he held several senior academic roles including Executive Chair of Research Councils UK (now UKRI) and CEO of the Arts and Humanities Research Council (AHRC). His research centres on literary and intellectual history and has a particular interest in interdisciplinary research including the psychology of reading.
He is currently writing the mid-twentieth-century volume in OUP's Oxford English Literary History series and, among other work, has published books on Roland Barthes, Literature and the Public Good, and a history of nineteenth-century psychology, Victorian Psychology and British Culture 1850-1880.
Among his interests are the weirdness of political behaviour, hill-walking, exotic cities (including Manchester his birthplace), Bob Dylan, opera, and his children and grandchildren.
He is a Leicester graduate.