People
Opportunities to join the centre
We welcome folks to train, study, work, or collaborate with us. If you are interested, please contact us at centreforphageresearch@leicester.ac.uk.
PhD fellowships are available every year through the MiBTP, BRC, and AIM doctoral training centres after a selection process.
Students interested in self-funded PhD projects should contact the principal investigator that they want to collaborate with to discuss/develop their projects.
Principal investigators and academics
Martha R.J. Clokie
Andrew Millard
Dr Edouard (Ed) Galyov
Dr Melissa Haines
Dr Spyridon Megremis
Administration and research support
Administration support
Jill Theaker
Research technical support
Mischa Haria, MSc
I have a Masters in Medical Biochemistry from Swansea University. After graduating I was a Research Technician for the BEACON group within the Department of Microbiology at Swansea University. My research project consisted of collaborating with a group from Brazil to investigate antifungal resistance in Asian Soybean Rust and using CRISPR to understand how mutations within the Succinate Dehydrogenase complex resulted in resistance to chemical pesticides. The technician side of my role involved maintaining stocks and media as well as ensuring the laboratory was within working order.
I'm a recent addition to the Department of Genetic and Genome Biology and the Centre of Phage Research, as a Departmental Technician. I am responsible for the everyday running of the laboratory and will be involved in assisting research projects within the group.
Post-doctoral research scientists
Dr Steve Hooton
Dr Ying Jia
Dr Slawomir Michniewski
Dr Saroa Rashid
Dr Hannah Sampson
Dr Jinyu Shan
Dr Anisha Thanki
Karen Adler
Abdullah AlAhmadi
Hasanain F.Y. Al-Dahash
George Aldridge
Amani E.A. Alrashidi
Anna Bates
Sophie Harrison
Rizka OA Jariah
Theodore Josephs
Andrew Kinsella
Jack Lee
Zhengjie Liu
Miles Oke
Arezoo Pedramfar
Nzubechukwu I. Ugokwe
María Belén Lestido
I did my undergraduate degree in Biotechnology in Universidad ORT Uruguay. During my last year of studying, I carried out a research project on the generation of IgY against porcine rotavirus. At the same time, I was working as a laboratory technician carrying out viral ARN extraction for COVID tests. Currently I am a candidate for the MSc Bioinformatics in the University of Leicester.
Until recently bacteriophages were classified according to their morphology, but now a classification criterion regarding their genome was proposed. Due to the change in these criteria, the vast number of known phages need to be reclassified. My project consists of the design of an automated high throughput method, which would allow the taxonomic classification of bacteriophage genomes.
Tamanna Juthee
I have completed my undergraduate degree from Infrastructure University of Kuala Lumpur in BSc Honours Biotechnology. I was fortunate to have the opportunity to do my internship with University of Putra Malaya at the Institute of Bioscience. I have also been involved in working at the healthcare sector in Bangladesh at Lifeline Consultation and Diagnostic Ltd. Currently I am doing my MSc in Molecular Genetics from University of Leicester.
My current research is on Isolating bacteriophages against pathogenic Vibrio spp. I am searching for phages that are likely to be present in an aqueous environment that have the ability to infect vibrio present in aquaculture, which if found can be used to treat the water to avoid diseases caused by it in marine animals specially farmed fishes.
Sayde Perry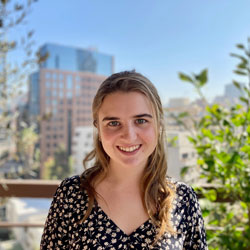 In 2022, I graduated from Pomona College in Claremont, California with a degree in Molecular Biology. During my time as an undergraduate, I primarily researched fructose metabolism in Vibrio cholerae. I also completed a year-long thesis project to investigate the control of V. cholerae lysis timing by phage ICP1. I also worked at PhagePro, a biotechnology startup, to aid in the development of a phage-based product to prevent the spread of cholera. After graduating, I was awarded a Fulbright scholarship to join the Leicester Centre for Phage Research.
My work at the Centre for Phage Research focuses on finding, characterising, and investigating phages that are able to kill stationary-phase Escherichia coli by direct lytic replication.
Nikolas Basler
I have a BSc in Biosciences and a MSc in Molecular Biology from the University of Potsdam, Germany. After an Erasmus-funded internship in the Molecular Virology Research Unit at the Adam Mickiewicz University in Poznań, Poland, I started a PhD in the lab of Viral Metagenomics at the KU Leuven, Belgium, supervised by Jelle Matthijnssens.
My PhD project revolves around the virome of the western honeybee (Apis mellifera). With a large number of samples from several European countries, I am investigating the role of bacteriophages for the health and development of these animals. Part of this endeavour involves the isolation of phages from bacterial strains of bee bacteria, which is why I am currently visiting the Centre for Phage Research under the supervision of Martha Clokie.
Alidehou Jerrold Agbankpe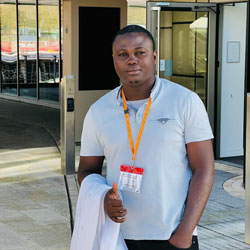 My research focuses on foodborne infections and zoonoses, antimicrobial resistance and biocontrol of multi-drug resistant pathogens by medicinal plants, probiotics and bacteriophages. Since 2016, I have been involved in the implementation of several research projects. I have to my credit more than 70 scientific publications and participated in the training of 8 Master's and 4 PhDs.
Currently, as PI, I'm working on the project "Potential severity of antimicrobial resistance in context of COVID-19 pandemic and phage-assisted biocontrol: one health approach in Benin and Pakistan" funded by the World Academy of Sciences (TWAS). In addition, I got the Africa Research Excellence Fund (AREF) research development fellowship which allows me to characterise phage isolates from my project implementation and strengthen my capacity in phage research at the Centre of Phage Research, University of Leicester, UK. So, I'm working in this Centre as a Visiting Researcher.
Rodney King
I earned my PhD in Microbiology and Immunology from the Medical College of Virginia and completed postdoctoral training in the laboratory of Dr Robert Weisberg at the National Institutes of Health (NIH) where I received a National Research Council (NRC) Research Associate Award. I continued at the NIH as a Staff Scientist before accepting a faculty position at Western Kentucky University in 2002. My research is primarily focused on understanding unusual mechanisms of transcription elongation control found in bacteriophages.
Haemophilus influenza, an important respiratory pathogen, is normally treated with antibiotics. The goal of my sabbatical project was to generate a mutant of H. influenza bacteriophage HP1c1 that is incapable of lysogenization. The mutant phage is expected to form easily distinguishable clear plaques and could be engineered to detect H. influenza and/or developed into an alternative therapeutic.