Student profiles
BA French and English
Elizabeth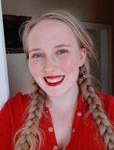 One thing that stands out about the Modern Languages department is the sense of togetherness. As a student, I knew that all my lecturers wanted me to succeed which showed through their commitment to making sure that we were learning and growing both in and out of the classroom. From the first grammar lecture to the 'Motivational Monday' emails we received through lockdown, I knew that I was surrounded by people who cared about me and my studies.
While the department may be smaller than others, this means that the lecturers have the time to invest in you. I knew that at any point I could have gone to a lecturer with any problem, be it a question about pronunciation or personal struggle.
Although Leicester may have been my second choice university, now it's my number one as I don't believe that I would have received the same high level of education anywhere else.
BA Modern Languages with Translation
Amy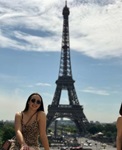 One of the best decisions I have ever made was to study Modern Languages at the University of Leicester. I remember how welcoming the department was on my initial Open Day and fast forward 4 years to when I'm graduating from university... I'm not ready to say goodbye! The department is so unique in that both the students and the teaching fellows/lecturers really build a connection and a relationship like no other course. I have truly had the best time at Leicester and my course and colleagues has been a big part of that. I will miss it so much.
BA Modern Languages with Film Studies
Jinni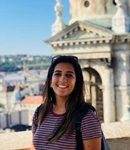 The Modern Languages department at Leicester is incredibly unique; you are welcomed in a way that feels very familial and encourages you to develop as an individual as well as linguistically. Not only are the teachers extremely talented and effective, but they surround you with the support and guidance you need from your very first day right up until your last. With a vast array of cultural modules on offer I really got to focus areas I was passionate about, but also gain knowledge and experience in topics I had not been exposed to before. I will always be grateful for my time as a ML student at Leicester, and for all the great relationships, skills, and opportunities it has given to me over the years that has led me to finding employment straight after graduation.
BA French and Spanish
Isabelle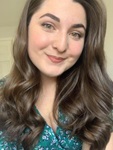 Modern Languages at the University of Leicester is not only a department, but is also a family. The array of interesting and exciting modules, the unbelievable teaching and the strong relationships that I've built during my time at the university is something that I'll forever be grateful for. From the moment I arrived at the university, the support I've received has ensured that I've continued to grow and improve throughout the years, continuously improving my language skills, cultural knowledge and self-confidence. I know for a fact that my experiences will help me to successfully progress into my future, with lifelong friends and a Modern languages family supporting me along the way.