The Team
University of Leicester team
Dr Michelle O'Reilly
Associate Professor of Communication in Mental Health (University of Leicester)
Chartered Psychologist in Health
Research Consultant and Quality improvement Advisor (Leicestershire Partnership NHS Trust)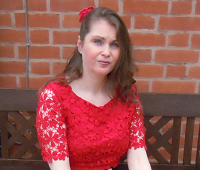 Michelle O'Reilly (BSc [hons], MSc, MA, PhD, PGCAPHE) is an Associate Professor of Communication in Mental Health at the University of Leicester, working in both the School of Media, Communication and Sociology and the Department of Neuroscience, Psychology and Behaviour. Michelle is also a Research Consultant for Leicestershire Partnership NHS Trust. Michelle is a Senior Fellow of the Higher Education Academy and is also a Chartered Psychologist in Health. Michelle has specific interest in child and adolescent mental health and has been investigating the relationship between mental health and social media as part of that work. Michelle has made several media contributions about the research with adolescents, educationalists, and parents, as funded by the Wellcome Trust. Additional to her research interests in mental health and social media, Michelle also undertakes research in self-harm and suicidal behaviour, neurodevelopmental conditions, and child mental health services, such as mental health assessments and family therapy. Michelle recently won the Anselm Strauss Award for Qualitative Family Research for her co-authored contribution on discursive psychology in this area. Michelle has expertise in qualitative methodologies and specialises in discursive psychology and conversation analysis.
More detail about Michelle can be found on her sociology page and on her psychology page.
---
Dr Ruth Hatcher
Associate Professor in Forensic Psychology (University of Leicester)
Chartered Forensic Psychologist and Associate Fellow of the British Psychological Society
Health Care Professions Council Registered Psychologist
Ruth Hatcher (BA [Hons], MSc, PhD) is an Associate Professor in Forensic Psychology at the University of Leicester, working in the Department of Neuroscience, Psychology and Behaviour. Ruth is a Senior Fellow of the Higher Education Academy and is also a Chartered Forensic Psychologist and a Health Care Professions Council Registered Psychologist. She has over 20 years' experience undertaking research within the criminal justice system. Her primary expertise is in the conduct of process and outcome evaluation of interventions and programmes for which she utilises mixed methods approaches, including various qualitative frameworks (e.g. thematic analysis, interpretative phenomenological analysis) and complex multivariate statistical analysis. Dr Hatcher has held research contracts with the organisations such as the Northern Ireland Office and the Ministry of Justice. Ruth is the co-Lead of the Leicester Prisons Research Network which aims to deliver ambitious and innovative prisons research that crosses disciplinary boundaries.
---
Dr Tammy Ayres
Associate Professor in Criminology (University of Leicester)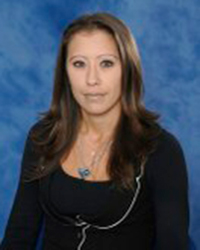 Dr Tammy Ayres (BSc [hons], MSc, PGDL/CPE, PhD) is an interdisciplinary scholar that works in the area of drugs and a Senior Fellow of the Higher Education Academy. Tammy has been contracted to undertake research for HM Prison and Probation Service on drug supply, substance detoxification, self-harm and suicide as well as evaluations commissioned by the Ministry of Justice, the NHS and the Police Crime Commissioner. I have been undertaking research in the area of drugs for nearly two decades and have extensive experience of undertaking research with vulnerable populations, particularly problematic drug users, prisoners, people with mental ill-health and trauma both in the community and in prisons. Tammy's specific interests focus on trauma, coping and substance use. Tammy is currently working with a multidisciplinary team researching Mental Health, Neurological and Substance Use Disorders in Guyana's Jails and has just completed a process evaluation of the new Drug Recovery Prison for the Ministry of Justice.
---
Sarah Adams
Lecturer in Education (University of Leicester)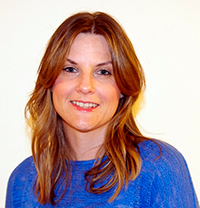 Sarah Adams is a specialist in primary education, teacher training at the School of Education, University of Leicester. Sarah has previously taught in mainstream primary education and held the roles of Early Years Foundation Stage Manager and Special Education Needs Coordinator. Sarah is also a former Assistant Headteacher in a special education school. In her role at the University of Leicester, Sarah delivers on the primary education PGCE, as the Professional and Academic Strand Lead, the Inclusion and Positive Mental Health in Schools Lead, and the Marketing and Recruitment Tutor. Sarah undertakes research in the area of mental health and wellbeing in schools, and has a special interest in self-harm and suicidal ideation. She has been working with Childline on a project focused on self-harm in the under 12s and is also undertaking her PhD in this topic.
---
Practice-based partners
SASP

The Support After Suicide Partnership is a UK wide network of over 90 members and supporters. We were founded in 2013 to bring together national and local organisations that are involved in delivering suicide bereavement support across the UK and to address the need for formal, multi-agency, proactive suicide bereavement support. We're a special interest group of the National Suicide Prevention Alliance (NSPA) based at Samaritans. Our vision is that Everyone bereaved or affected by suicide is offered timely and appropriate support.
Barney Thorne
barneythorne@leicestershire.pnn.police.uk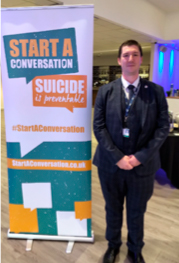 Barney Thorne is a civilian manager for Leicestershire Police, having worked there since 2013. Barney manages the Adult Safeguarding Hub and is the force's representative at Safeguarding Boards for Adults and Children. He has been the Suicide Prevention lead for Leicestershire Police since 2015. Barney worked alongside Public Health England to run a trial of the Real Time Suicide Surveillance Programme in 2015 and they have since implemented the programme permanently. The method of data capture is being implemented within a computer system known as Niche RMS, giving 22 forces the ability to create their own real-time programmes. The programme within Leicester, Leicestershire & Rutland has caused local Public Health councils to implement a suicide prevention campaign, funding a website, training and a specialist suicide bereavement service. Leicestershire was one of the first places in the county to benefit from NHS England funding around Suicide Bereavement, with having RTSS as one of the qualifying criteria.
Barney is a foster carer and he and his wife currently have four teenage boys living with them, one of which is adopted. Barney and his wife specialise in fostering children with disabilities. They have two dogs (Spaniels), three cats and a turtle, they live in a small village outside of Melton Mowbray.
---
Dr Mohammed Abbas
Consultant Psychiatrist (Leicestershire Partnership NHS Trust)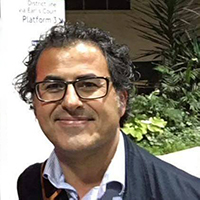 Mohammed Abbas is a Consultant Psychiatrist at Leicestershire Partnership NHS Trust and Hon. Associate Professor, Department of Population Health Sciences at University of Leicester. He has a number of research interests. He co-authored a theory on the evolutionary origin Schizophrenia (Abed and Abbas, 2011 and Abed and Abbas, 2014) and led the development of a new model of psychiatric case formulation (Abbas et al, 2012). However, his main research interest is suicide and specifically the motives of the behaviour. He is the first author of a paper which developed a new scale of these motives. He is the lead of Iraqi National Study of Suicide in collaboration with Professor Louis Appleby.
Dr Saydia Razak
Trust Wide Learning from Death and Suicide Reduction Lead at Leicestershire Partnership Trust (LPT)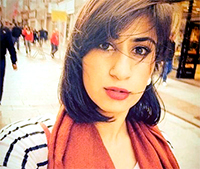 Saydia (Bsc (Hons), DipHE, GDip, MSc, PhD): Leicestershire Partnership NHS Trust has a longstanding interest in human behaviour and interactions in complex and acute clinical care environments. Saydia's clinical career began in 2010 as an Operating Department Practitioner in Orthopaedic theatres. She then made a shift to the Emergency Department and practised as a Senior Emergency Department Practitioner until 2020. Saydia's enthusiasm for research is rooted in her academic interest in Psychology and Sociology. Saydia pursued her passion for research alongside her clinical practice whilst she completed her PhD in Healthcare Human Factors and Ergonomics from Loughborough University in 2020. Her thesis focused on using Human Factors theory and method to compare policy and practice in the Emergency Department Response to Chemical, Biological, Radiological, and Nuclear events. She proudly presented her research at 6 national and international conferences through papers, posters, and a book chapter.
Saydia is currently the Trust Wide Learning from Death and Suicide Reduction Lead at Leicestershire Partnership Trust (LPT). Here she synthesises her clinical knowledge, systems thinking mind-set, and research skills to unpack the patient care journey as a means of learning and continual improvement for healthcare professionals to provide the safest and highest quality of care to all patients at all times. Saydia's work on suicide reduction is embedded in providing an evidence based framework to reduce suicides with a focus on patient and staff safety. Recently, Saydia introduced the concept of "scoping exercises" at LPT, which take a bottom-up approach to enhance the care provided to patients as well as form safer working environments for staff. Saydia is also a member of the Chartered Institute of Ergonomics and Human Factors, and formed a part of the COVID-19 expert panel. Saydia likes to run and has vowed to run 50 half marathons before she hits 50 years of age – Saydia hopes that this is not giving away her age.
Jenny Burrell
Jenny is currently leading Leicester, Leicestershire and Rutland Samaritan's award winning Outreach work. For the last nine years she has been an active member of the Leicester, Leicestershire and Rutland Suicide Audit Prevention Group (SAPG). She is a keen advocate of collaborative working and has seen first-hand the benefit in forging close links with agencies in all sectors. Believing that common aims and objectives help in the collective responsibility to identify and support those affected by suicide and those at risk of suicide and self-harm. Her work includes the following:
Prevention
Hammerson Agencies: Support and guidance in identifying suicide risk, working closely with management.
Providing listening and resilience training in schools universities, the construction industry, and the City and County Council.
Providing training and guidance to Adult Housing and Social Care in developing a policy for supporting vulnerable people.
Promoting awareness and building in suicide preventative action at a new high-rise car park.
Supporting local initiatives working at libraries, railway stations and shopping centres.
Helping to develop Leicester, Leicestershire and Rutland #Start a Conversation suicide prevention website, which has a direct link to the Samaritans free helpline service.
Postvention
Hinckley Explosion; working closely with the City Council providing support and guidance for individuals adversely affected by trauma.
Sawley Marina; providing support and guidance for staff and residents following deaths by suicide.
Highcross shopping centre; support and guidance for staff that have been directly affected by the trauma of suicide.
Supporting communities and individuals affected by suicide through the Bereavement Pathway with Leicester Police.
Jenny was been a Samaritans Listening Volunteer for over 16 years and was Branch Director 2013 - 2015. In 2013 Leicester branch of Samaritans was selected as one of five branches to help shape a new service to support Missing People. She was closely involved in the early stages during her term as Branch Director; the project has progressed and is now firmly embedded in the Samaritans service. The Missing People project provides a neutral link to those missing from home and deemed to be particularly vulnerable to harm. Jenny has also completed Samaritans Step by Step training, and has been a Postvention Advisor for five years; working in school, colleges and universities - supporting staff and students following the death of a teacher, parent or student from suicide. She had also taken an active interest in local charities while raising a family; which included helping to fundraise for the setting up of the first women's refuge in Leicestershire, and was also a member of the first (local) committee for Action Research for the Crippled Child (now Action Research).
---
Other academic partners
Dr Nikki Kiyimba
Senior Educator and Clinical Psychologist (Bethlehem Tertiary Institute, New Zealand)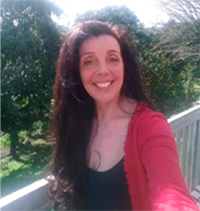 Nikki Kiyimba (BSc [hons], PhD, DClinPsy, HCPC, C.Psychol, AFBPsS, AFHEA, NZPB) is a Senior Educator in the School of Social Practice, Postgraduate Programme Lead and Chair of Research and Ethics at Bethlehem Tertiary Institute in New Zealand. Nikki is also a Chartered Consultant Clinical Psychologist registered in both the UK and NZ. In her role as a psychologist, her main experience has been in working with high-risk patients with enduring mental health difficulties and severe self-harm and suicidality. She has developed clinical specialisms in working with people with Borderline Personality Disorder, PTSD, and complex trauma, and this is also an area that she has taught at postgraduate and doctoral level in the UK. Now residing in New Zealand, Nikki works full time teaching vocational courses in Counselling and Social Work in the tertiary sector and is a Fellow of the Higher Education Academy. She also works as a consultant and trainer in working with trauma. Her research has largely been focused on mental health interactions, particularly in relation to family, multi-party, and intergenerational interactions. In addition to many peer reviewed articles, she has published books on research qualitative methodology and working with trauma.
---
Dr Chris Millard
Lecturer in the History of Medicine and Medical Humanities (University of Sheffield)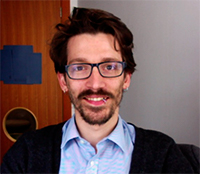 Chris Millard (PhD) is Lecturer in the History of Medicine and Medical Humanities at the University of Sheffield, UK. Chris's research interests centre on the history of self-harm in Britain, and its historical (and complicated) relationship to suicidal behaviour in British psychiatric practice. Chris's monograph A History of Self-Harm in Britain links the growing awareness of self-harming and suicidal behaviour to developments in hospital and mental health provision in the post-Second World War period. Chris is also interested in the history of the emotions, the history of the concept of 'experience' and the idea of 'illness deception'. Chris teaches undergraduate and postgraduate courses on the history of psychiatry, and the role of medicine in informing ideas of human identity.
---
Dr Paul Hirini
Clinical Psychologist and Educator (Bethlehem Tertiary Institute, New Zealand)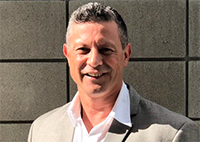 Paul Hirini (BA [hons], MA Applied (Clin Com Psych), PhD, MNZCCP). Paul is a New Zealand registered clinical psychologist, educator and researcher. He is a senior educator at the Bethlehem Tertiary Institute in Tauranga New Zealand, and practices locally as a clinical psychologist. He has a passion for supporting people's mental health and wellbeing and has a particular interest in helping people with depression, anxiety, and trauma. He has a special interest in indigenous psychologies, and specifically working with New Zealand Māori, placing particular value in the role of relationships (te taha whānau) and faith (te taha wairua) in healing. His experience as both a mental health clinician and former consumer helps inform his practice, research, and teaching. He was a member of the Advisory Group for the National Depression Initiative, a member of the New Zealand College of Clinical Psychologists, a Fellow of The Academy for Māori Research and Scholarship (Massey University) and was a founding member of The National Leadership Group for the Social Sciences (i.e., He Waka Tāngata) at the former Ministry of Research, Science and Technology.
Professor Kamaldeep Bhui
Professor of Psychiatry at Dept of Psychiatry and Nuffield Dept of Primary Health Care Sciences at University of Oxford

Professor Kamaldeep CBE MD FRCPsych FRCP(E) FRSA PFHEA. Bhui is Professor of Psychiatry at Dept of Psychiatry and Nuffield Dept of Primary Health Care Sciences at University of Oxford, Hon. Consultant Psychiatrist at East London Foundation Trust, and Honorary Professor and former Head of Centre for Psychiatry, Barts & the London School of Medicine and Dentistry, at Queen Mary University of London; former Public Health Lead and now Chair of the Publications Management Board and Editor in Chief of the British Journal of Psychiatry Editor at Royal College of Psychiatrists. His work and interests include social and cultural psychiatry and health inequalities, epidemiology, health services research and psychological therapies (he is a psychoanalytic psychotherapist). Prof Bhui's current research focuses on ethnic inequalities of experiences and outcomes of severe mental illness, adolescent mental health, and multimorbidity and ethnicity. E-health and digital health innovations are embedded in several research and practice programmes. He has a long standing interest in preventing health inequalities, improving health services and public health interventions, and policy development through creative arts and participatory methods. He is an editorial board member of BJPsychOpen, Transcultural Psychiatry, International Journal of Social Psychiatry, and Arts & Health; and advisor to the editorial boards of Social Psychiatry and Psychiatric Epidemiology, Psychiatry and Neuorsciences, and World Social Psychiatry. Bhui studied Pharmacology (BSc, 1985) at UCL and Medicine (MBBS, 1982-1988) at United Medical and Dental Schools of Guys and St Thomas' (now King's College). He holds postgraduate qualifications in psychiatry, mental health studies, epidemiology, and psychotherapy. He completed clinical training in London, secured a first Consultant appointment in 1999, followed in 2000 and 2003 by Consultant/Senior Lecturer and Consultant/Professorial posts in East London Foundation Trust and Queen Mary University of London, before his current post. He is a founder and former Trustee of Careif, and Trustee of Centre for Mental Health.
---
Sources of support for self-harm and suicidal thinking
Start a Conversation – primarily for residents of LLR but other areas may make use of resources where applicable
LLR Central Access Point for people in urgent need of help: 0808 800 3302
Samaritans: 116 123