Our recruitment process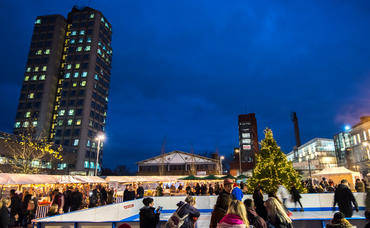 If you want to know more about a role before applying, you just need to ask. You can find out the best person to speak to regarding any of our opportunities and how to contact them on each of our job adverts.
When applying, you will need to provide us with your contact information, employment history and education and qualifications. There may also be shortlisting questions to complete which will allow you to further demonstrate your relevant skills and experiences, as well as any relevant professional registrations relevant to the position.
When completing your application, read the job description and key responsibilities carefully. These can be found in the job summary found on the right-hand side of all our job adverts. The essential criteria are the skills and experience you need to do the job. The desirable criteria are 'nice-to-have'. If you do not meet all the desirable criteria, you can still apply for the post. From the information you provide within your application, the hiring manager should be able to recognise why you are interested in the post and see how your skills, knowledge and experience make you suitable for the role.
If you are applying for a professional services role, your application will be fully anonymised until shortlisting has been completed. This means that any personal and identifying details such as name, address and age will not be shared with the hiring manager until the interview stage. This approach supports our commitment to reduce unconscious bias within the recruitment process and ensures selection decisions are based on skills, knowledge and experience.
We are proud to be a disability confident employer. This means that if you have a disability and want to be considered through the disability confident scheme, we will guarantee you an interview provided that your application demonstrates that you meet the essential criteria for the role. If you are unable to apply for the role through our website, please contact the Recruitment Team at recruitment@le.ac.uk in order to discuss other methods of application.
Founded in the aftermath of World War I, the University opened in 1921 as a living memorial to the lost, a symbol of rejuvenation and hope for the future. In recognition of this the University is proud to be an Armed Forces friendly employer and recognises that it has a role to play in helping those leaving the Armed Forces (veterans) to fulfil their potential in civilian life. We will guarantee an interview for any veteran that meets the essential criteria for the role. In order to be eligible, you must be either currently serving in the armed forces or it be your most recent long-term substantive employment.
You will receive an email confirming that we have received your application. Any updates relating to your application will also be made via email, so please make sure that your contact details are accurate and up to date.
Thank you for your interest in working at the University of Leicester. We wish you good luck with your application.