Research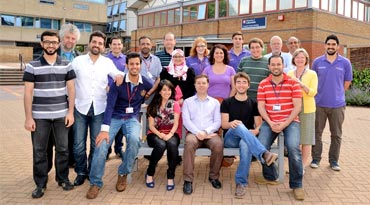 We provide a stimulating research environment committed to the development of high quality projects and publication at international level. There are internal and external seminar series, graduate lectures and reading groups, all making for a research environment in which staff and students can fulfil their potential.
Our research profile can be characterised by five broad themes. These are not administrative units: they reflect collective expertise in a number of domains in which the department is recognised to be active. There is also an active working group on Knowledge Discovery and Machine Learning.
Staff and students are usually involved in a number of research grants including projects with other universities and companies as well as other collaborations at national and international level. These contribute to one or more of the themes. Funded research positions are often made available for working in specific projects.
The Department is also a member of the University's Institute of Finance.
Research themes
Excellence in Informatics research
In RAE 2008, our research activity was assessed according to five quality grades in terms of originality, significance and rigour:
95% of our activity was judged to be of international quality,
65% to be internationally excellent,
and 20% to be world leading
This was the best quality profile of all Science and Engineering departments of the University, and equal third best of all departments.
In REF 2014, 95% of our activity were again judged to be of international quality, and 22.5% of our research outputs to be world leading.