Project LIGHT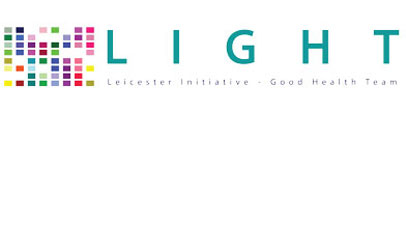 The charity Project LIGHT is an interprofessional student and staff partnership providing health promotion to Leicester's homeless population. LIGHT started in 2010 and has expanded to include medical, nursing, pharmacy, social work, psychology and many other student groups. 120 students have been trained via Project LIGHT over the past three years.
Follow Project LIGHT on Instagram
Training and volunteering
Student volunteer training
Why join LIGHT?
Free Certification course taught by experienced professionals
Learn about homelessness and health issues
Use your knowledge to help homeless people improve their health
Learn about health promotion aimed at recovery
Gain organisational and management skills
Engage in meaningful volunteering
Obtain a certification of completion
All students gain certificates for their ePortfolios.
Aidan Halligan Prize
Leicester Medical School has an annual prize giving event led by the Dean for service to the community: The Aidan Halligan Prize, in memory of Dr Halligan.
Criteria
This prize is aimed at years 1, 2, 3, 4 and 5 Medicine (MBChB) students, who are recognised as showing leadership, initiative and commitment to working with the underprivileged. To be considered, students should provide a written statement (maximum of 500 words) to state why they are worthy of the prize. The winner is decided by the Head of the Medical School, with either the Dean or Deputy Head of School.
Volunteer training
Volunteers must complete our training course. The courses take place in the George Davies Centre, Lancaster Road, University of Leicester LE1 7HA on Wednesdays, 5.00pm - 7.00pm. The sessions are informal with light refreshments.
Sessions
Introduction to homelessness
Mental health and homelessness
Communication skills in inclusion health
Physical health and homelessness
Substance misuse and homelessness
Managing difficult situations
Red Cross first aid training
Special annual awards event
Trainees receive a certificate for completing the course. We keep in touch with volunteers through emails, meetings and socials. There is certificate presentation for volunteers each December.
If you would like to join us, please email to register for free at ProjectLIGHT@leicester.ac.uk.
Volunteer opportunities
Service providers looking for student volunteers
We work with many service partners who support and care for individuals experiencing homelessness in Leicester.
For general inquiries about becoming a service provider partner email us at projectlight@leicester.ac.uk.
Student volunteers
If you have completed the Project LIGHT volunteer training, you are eligible to apply to volunteer with our service partner organisations in Leicester.
Get involved
To learn more about current opportunities to volunteer, email projectlight@leicester.ac.uk. A Project LIGHT team member will contact you regarding your request.
When you agree to participate you will:
Volunteer to run health promotion and advice sessions and other activities
Work with other students
Learn about topics which will help homeless people
Work with a local service partner who provides services to individuals who are homeless.
One of the biggest deterrents for this population seeking help from health and social services is stigma. LIGHT aims to reach students before that stigma develops... Opening students' eyes means that we have educated clinicians prepared to help them.