The Stoneygate Centre for Empathic Healthcare's mission is to improve patients' lives by pioneering a robust new approach to medical education and training that positions empathy at the heart of healthcare, fostering health and care services that are fit for the future.
Through our bold plans and transformative vision, our goal is to provide the NHS with the most empathic, compassionate and resilient junior doctors possible. Our research evidence and partnerships will guide and support the practice and structure of empathic healthcare in the UK and internationally.
Contact us
Visiting scholars
We currently welcome applications for visiting scholars. We can provide partial assistance towards travel and accommodation.
Tracy Levett-Jones, Visiting Professor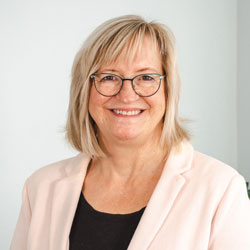 We are delighted to announce the Stoneygate Centre for Empathic Healthcare will be hosting Visiting Professor, Tracy Levett-Jones in June 2023.
Tracy Levett-Jones is a distinguished Professor at the University of Technology Sydney. She is recognised as a world-leading healthcare researcher having been ranked as one of the world's top 1% of nursing scientists by Stanford University and she was inducted into the Sigma Theta Tau International Honor Society of Nursing Nurse Researcher Hall of Fame in 2022. Tracy's program of research includes empathy, patient safety, clinical reasoning and simulation. Her research is designed to inform, influence and improve patient outcomes and the quality of healthcare education.
Tracy leads the Empathy Initiative and the 'Research Inspired Pedagogy, Practice and Educational Development' (RIPPED) research groups. She has written ten books and over 200 journal publications. Tracy has been the recipient of multiple teaching and research awards, has been awarded over seven million dollars of research funding and has a h index of 62. She has also designed a number of educational websites including the Virtual Empathy Museum and The Patient Safety for Nursing Students website.
Dr Andrew Papanikitas, Visiting Scholar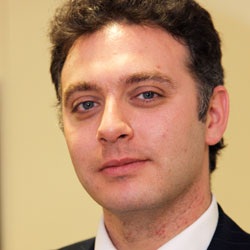 We are looking forward to hosting visiting scholar, Dr Andrew Papanikitas in September and October 2023.
Andrew Papanikitas is current Chair of the Royal College of General Practitioners' Committee on Medical Ethics and a medical doctor, educator and erstwhile academic in Oxford with an interest in professionalism and ethics in healthcare education. He co-edited the BMA medical book award-winning Handbook of Primary Care Ethics (CRC press) and BMA Highly Commended Marketization, Health and Ethics (Routledge) in 2018. He co-directs the Society of Apothecaries' course in philosophy. He teaches students across the entire professional life course, from applicants to medical school through to healthcare leaders. He also teaches on a range of courses at Oxford University and is a Catalyst Fellow at Hull-York medical School. His PhD is on education in ethics of British family doctors. As deputy editor of the British Journal of General Practice, he is responsible for the discussion blog BJGP Life and the Life and Times section of the journal. He volunteers with several local initiatives including the Hospital Clinical Ethics Committee and the Magdalen College School medical careers programme.
He is the proud father of two amazing little girls and tweets in his own capacity as @gentlemedic.
Education
We are developing and delivering a radical and cutting-edge empathy-focused programme of training at undergraduate, postgraduate and professional levels.
Research and evaluation
Our research is identifying effective tools to measure and improve empathy, including assessing for aptitude during the selection of undergraduate students. We will demonstrate our impact both on improved empathy and resilience in our practitioners, and on patient experiences and health outcomes.
Influence
We will evidence how our methods and training are revolutionary and invaluable to all involved in healthcare, from policymakers to front-line staff across health and social care. We will use this evidence to inform and drive movements for change, so NHS care can be the most empathic in the world.
Collaboration
Collaboration cuts across everything we do. Our strategy is to actively engage with other experts and critical stakeholders, building relationships to support our ambitious vision. At every step, we seek collaborations that enhance our influence and accelerate the use of our evidence in education, policy and practice.
Centre of Excellence definition
The Stoneygate Centre for Empathic Healthcare is an academic Centre of Excellence; a flagship team or shared facility that provides expertise and leadership in a specific area, and is internationally respected for the quality and real-world relevance of their research.