Mini-course and project resources
Our mini-course is made up of four hour-long sessions and is aimed at students aged 15-18.
Participants complete research questionnaires before and after the mini-course. The first three lessons are led by teachers and youth workers, whilst the fourth will be delivered in collaboration with a cartoonist (who will attend remotely):
Session 1
Students will participate in enjoyable learning activities to familiarise themselves with the medium of political cartoons and their history.
Session 2
Students will build their cultural literacy in the context of the pandemic by looking at the current situation and how they hope the future will look; this will include an in-depth discussion of the impacts on young people, as well as a comparison across time and countries, all through the analysis of political cartoons.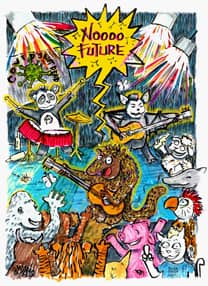 Willis from Tunis (Tunisia) - Cartooning for Peace
Session 3
Students will engage with cartoons and supplementary activities focused on the notions of heroism and inequality, to ascertain how the pandemic has affected.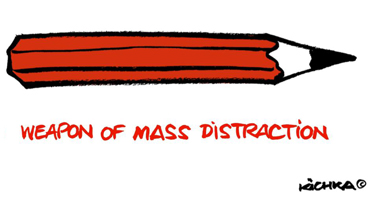 Michel Kichka (Israel) - Cartooning for Peace
Session 4
Students will be given a space to draw and/or write down their own responses to the pandemic and what they've learnt during the course.
They will be invited to share what they have created, and what the cartoon means to them.
We also hope this will be an opportunity for them to interact (over video call) with one of the cartoonists from the Cartooning for Peace network!
Beyond the core content of the mini-course, and the supplementary activities and materials on the E-portal, a number of the participating students in each school or youth group will be expected to take part in focus groups following the course.
The study focuses on selected partners before making resources open access.
For any queries on course delivery, please contact Alice Phoenix.