We are starting to roll out our mini-course in schools and youth clubs in June and July 2021. We do look forward to seeing cartoonist Tayo (Nigeria/United Kingdom) in action next!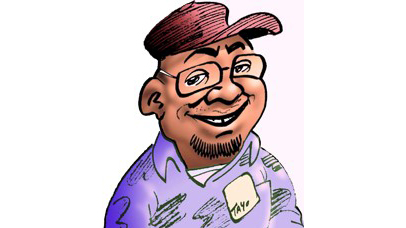 Tayo (Nigeria/United Kingdom) – Cartooning for Peace
Our Youtube playlist is now live: check out presentations and interviews with international cartoonists.
As part of the Festival of Social Sciences, Research Associates Kara Blackmore, James Illingworth and Sarah Weidman are organising an online Cartoonathon in November 2021. This unique programme delivered via the Shout Out UK Instagram platform will engage young people in online exchanges around political cartoons, culminating in a cartoon competition. Throughout November, the team will present a selection of posts, stories and live drawing, developed in partnership with Cartooning for Peace, to address three key themes: environment, inequalities, and the COVID-19 pandemic. Young people aged 15-25 are invited to participate in the Cartoonathon by sharing their thoughts about artwork and submitting their cartoons to a competition. The Cartoonathon is generously supported through the University of Leicester's ESRC Impact Accelerator Award fund.