People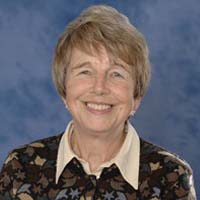 Professor Marilyn Palmer
Marilyn Palmer read History at St Anne's College, Oxford, and then worked in teacher training at Loughborough College of Education before joining the History Department of the University of Loughborough and becoming its Head in 1983. She transferred to a joint appointment in both the History and Archaeology Departments of the University of Leicester in 1988, eventually moving solely to Archaeology. She served as Head of the School of Archaeology and Ancient History from 2000 to 2006.
She has taught industrial archaeology in adult education for over thirty years. She became the UK's first Professor of Industrial Archaeology in 2000 and was awarded the MBE for services to industrial archaeology and heritage in 2016. She has been a Commissioner of the Royal Commission on the Historical Monuments of England and has served on committees for organisations such as English Heritage, the National Trust and the Council for British Archaeology. She is President of the Association for Industrial Archaeology and was a long-standing editor of Industrial Archaeology Review. Her publications include Industrial Archaeology: Principles and Practice (1998) and The Textile Industry of South-West England: A Social Archaeology (2005), both with Peter Neaverson, and Industrial Archaeology: A Handbook (with Michael Nevell & Mark Sissons, 2012). She also edited Industrial Archaeology Review for nearly twenty years.
Her abiding concern has been with the social expression of industrialisation, both in the landscape and in the workplace, themes crystallised in her recent work, supported by the National Trust, English Heritage and Historic England. This has explored the take-up of a variety of technologies in the English country house, resulting in the recent Technology in the Country House (with Ian West, 2016).
Contact Professor Marilyn Palmer
Dr Ian West
Ian West graduated with an honours degree in Engineering in 1975 and joined the British gas industry. He became a Chartered Engineer in 1979 and held a number of engineering and senior management posts before leaving the gas industry in 2002 to study Industrial Archaeology at Birmingham University's Ironbridge Institute, where he obtained an MA with Distinction. In 2008, he completed his Doctoral studies in the University of Leicester's School of Archaeology and Ancient History, researching the impact of artificial lighting on early factories.
From 2006-7 he managed a project to catalogue, conserve and interpret the world's most significant collection of gas industry artefacts on behalf of the National Gas Museum Trust. He has given numerous papers and lectures on utility industries, domestic technology and other aspects of industrial archaeology at other universities, conferences and other gatherings. He is an honorary visiting fellow at the University of Leicester, working alongside Professor Palmer on the Country House Technology project. In addition to the Historic England book, Technology in the Country House, which he co-authored with Marilyn Palmer, he has contributed to a number of other publications on the history and archaeology of technology, and also wrote a guide to Mechanics' Institutes for Historic England. He is currently co-editor of Industrial Archaeology Review, recognised as the world's leading academic journal in its field.
Contact Dr Ian West