About the project
Project background and methodology
From the 18th century, many technological innovations (such as gas and electric light, bells and telephones, piped water supplies, heating systems and sanitation) became available but the isolated nature of many country estates meant that country-house owners were usually unable to take advantage of public utilities and had to be self-sufficient in adopting these advances, with considerable effect on their estates, buildings and their workforce. Whilst many country house estates implemented such changes, others did not and continued to rely on older and often more labour-intensive technologies until the First World War forced change on landowners; an assessment of motivation for change is a key aspect of this research project.
The project has its origins in the 1990s, when the National Trust's then Surveyor of Conservation, the late Nigel Seeley, initiated an exercise to record artefacts relating to technology at National Trust properties. The resulting database provided one of the inputs into the work of this project. However, this project goes further, not only by studying a wider range of country houses throughout the United Kingdom than those owned by the National Trust, but also by examining both the physical remains and historical evidence in a wider context, to reveal the factors influencing country house owners' decisions to adopt or to shun particular technologies, to understand more about the ways in which technological ideas and knowledge were disseminated and to analyse the impact which these technological changes had on country house servants as well as the house owners, families and guests.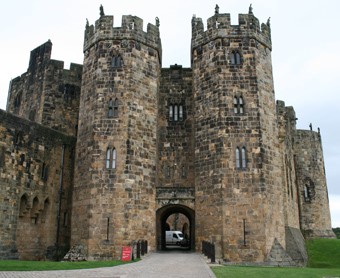 The project has not only studied Victorian and Edwardian houses, which might be expected to contain what was then the latest technology, but also older properties, such as Chirk and Alnwick Castles, where the introduction of service wires and pipes posed particular challenges.
Preliminary research of published literature, maps and previous data collection (such as that described above) has been followed up by site visits, during which the most notable examples or absences of technology were recorded.
Types of country house technology
The main categories of domestic technology covered by the project are:
Lighting
Heating
Cooking and food storage
Water supply and sewage disposal
Sanitation
Laundry
Communications
Transport
Security
Garden technology
Estate technology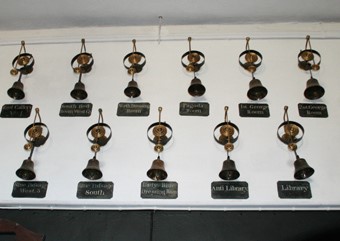 In addition, the layout of country houses, especially their service areas, has been evaluated to understand the impact of technology and of other social factors such as the organisation of the "below stairs household" and their interaction with the family.
The project has also examined the ways in which environmental concerns and economic factors are encouraging many country estates to adopt modern variants of previous technologies which enable them to become self-sufficient once more in areas such as energy production and sewage disposal.
Project outcomes
The key outcomes of this project included a conference in May 2010, the proceedings of which were published, and a major book published by Historic England, in association with the National Trust, in August 2016 – View more information on both books. The project team also provide advice and consultancy to owners and custodians of country houses wishing to understand more about the historic technology in their properties and improve its interpretation for visitors. Recent projects have included a study of the heating systems in the walled gardens at Abbotsford, Scottish Borders, and a survey of the remains of historic services in the ruined mansion Of Witley Court, Worcestershire.