Bright Path Futures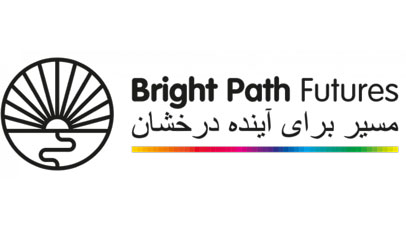 The University of Leicester is delighted to support Bright Path Futures, which is an innovative, award winning Afghan-led wellbeing project which came about in August 2021 as an on-the-ground response to the emerging needs of newly arrived Afghan families in Leicester. Conversations with those resettled in a local hotel highlighted a range of challenges that individuals and families were having to grapple with, including how to integrate into UK society when many were still isolated in hotel rooms, had low confidence, and low language and literacy levels. This was particularly the case for many of the Afghan women, many of whom could not read or write in their own mother tongues when we first met them.
One of the first things that we did was to offer English language and literacy classes to the women in the hotel environment, where they felt most comfortable. These sessions were by necessity far more than 'just' English classes; we developed a holistic approach to these sessions, putting the wellbeing of the women at the centre of this work, and focusing on building trust, confidence and positive relationships before moving on to language and literacy learning. The language and literacy learning itself very much used the women's knowledge of their mother tongues as a starting point, with many of the resources being developed using Pashto and Dari. Feedback from the students was very positive, with some pointing to the transformational nature of these sessions on their lives. One Afghan woman said:
I only have one hope in future, that I can speak some English and I can write English. Then I will feel I am a member of society. I want to get a job in the future, any job, any work. Before I came to the class I didn't think I could ever get a job. Now I can write my name and my surname, and lots more other things too, I feel I have more power, I feel anything might be possible if I work hard – to get a job, and join society.
Building on these early positive outcomes, the project was expanded to develop training and resources to be shared with other Afghan communities across the UK. These include Amiko cards to promote wellbeing (translated into Dari and Pashto), YouTube videos to promote English language learning and training sessions for staff in local authorities who run welcome workshops for newly-arrived families. These initiatives are supported by, and run in partnership with, the British Red Cross, the Home Office Hotel Liaison Officer team, local authorities and other support organisations.
The next stage of the project it to adapt the resources and training to benefit other refugee communities, including people from Ukraine.
In the news