Workshops led by Tribe Sankofa
The performing arts collective Tribe Sankofa, led by Mr Fabian Thomas, delivered three workshop series focused on exploring gender-based violence through the performing arts. These series consisted of six or eight two-hour workshops, and were run at three secondary schools in Jamaica: Green Island High School in Hanover, Haile Selassie High School in St Andrew, and Bridgeport High School in Portmore. At the end of each workshop series, the students at each school performed their creative work for an audience of fellow students, teachers and parents and guardians.
Students at Green Island High School won nine awards in the 2022 Jamaica Cultural Development Commission National Drama Finals for their performance 'Stop Gender Based Violence', a play that was improvised and choreographed by the students themselves with the support of the Tribe Sankofa team during the workshop series. Read this Jamaica Gleaner article for more information on their achievements. The play was directed by the school's Drama Club Coordinator Shaurna Miller, with Thomas as Assistant Director. The JCDC judges were impressed by the power and effectiveness of the piece, as well as the talent of the performers. They commented on how unusual it was for a school to tackle the issue of GBV so boldly.
Tribe Sankofa has since launched a youth mentorship programme, It takes a Tribe, to continue supporting the students they worked with as part of this project. The Tribe Sankofa team has also been working with the project team to develop a facilitation guide which can be used by teachers or youth group leaders to deliver similar workshop series in other school and youth group contexts.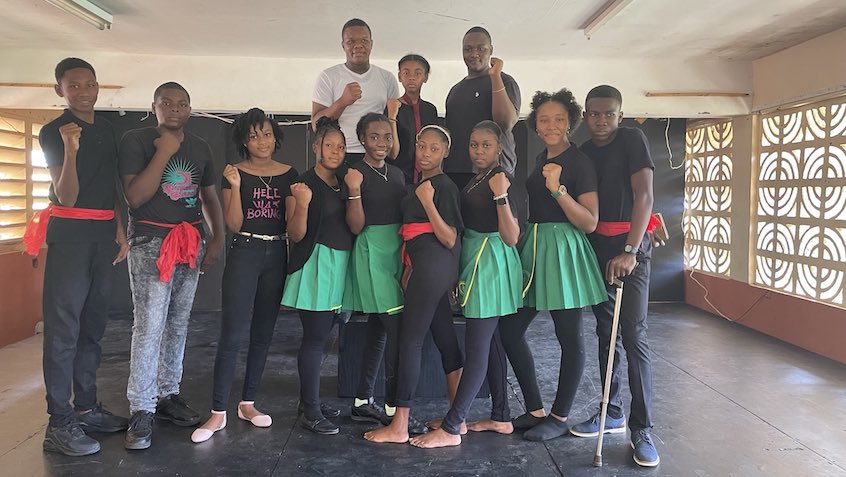 Photo: Green Island High School students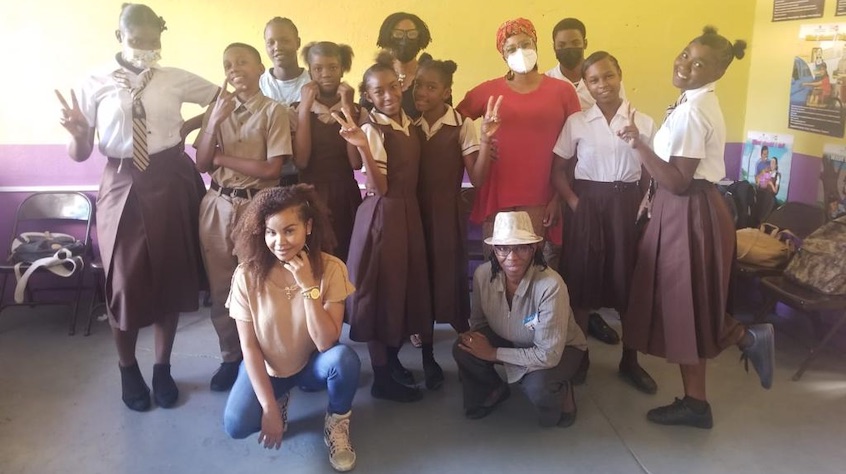 Photo: Haile Selassie High School students with Dr Sonjah Stanley Niaah and dancehall artist Ce'cile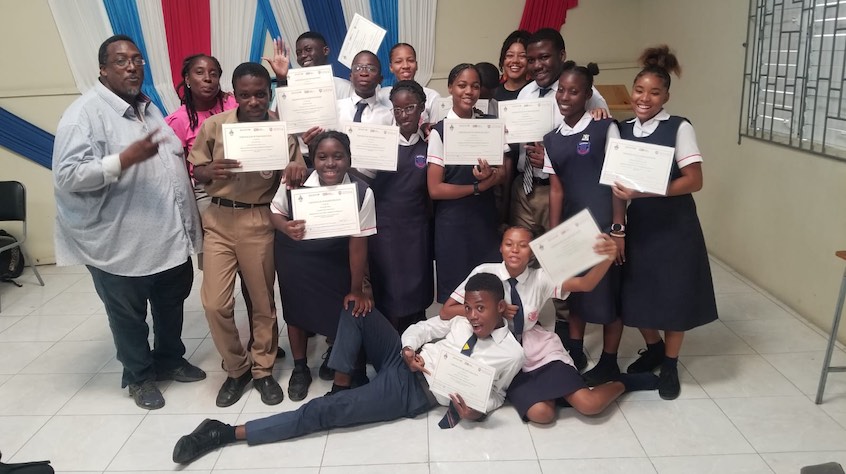 Photo: Bridgeport High School students with Mr Fabian Thomas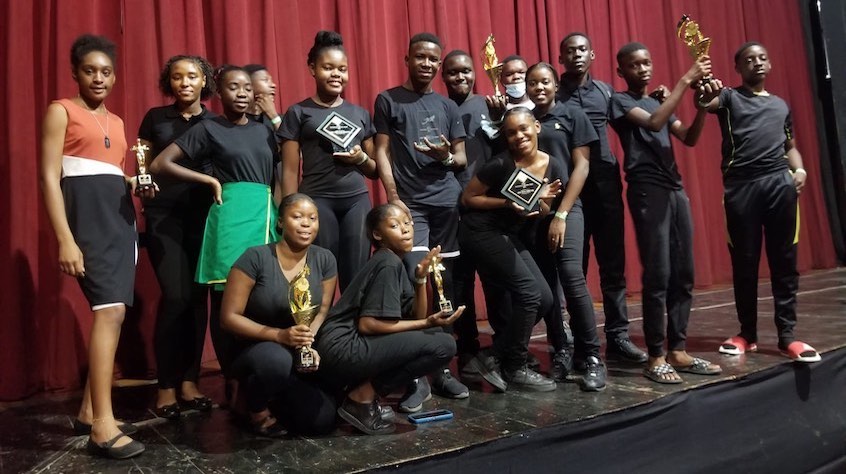 Photo: Green Island High School students at the JCDC finals