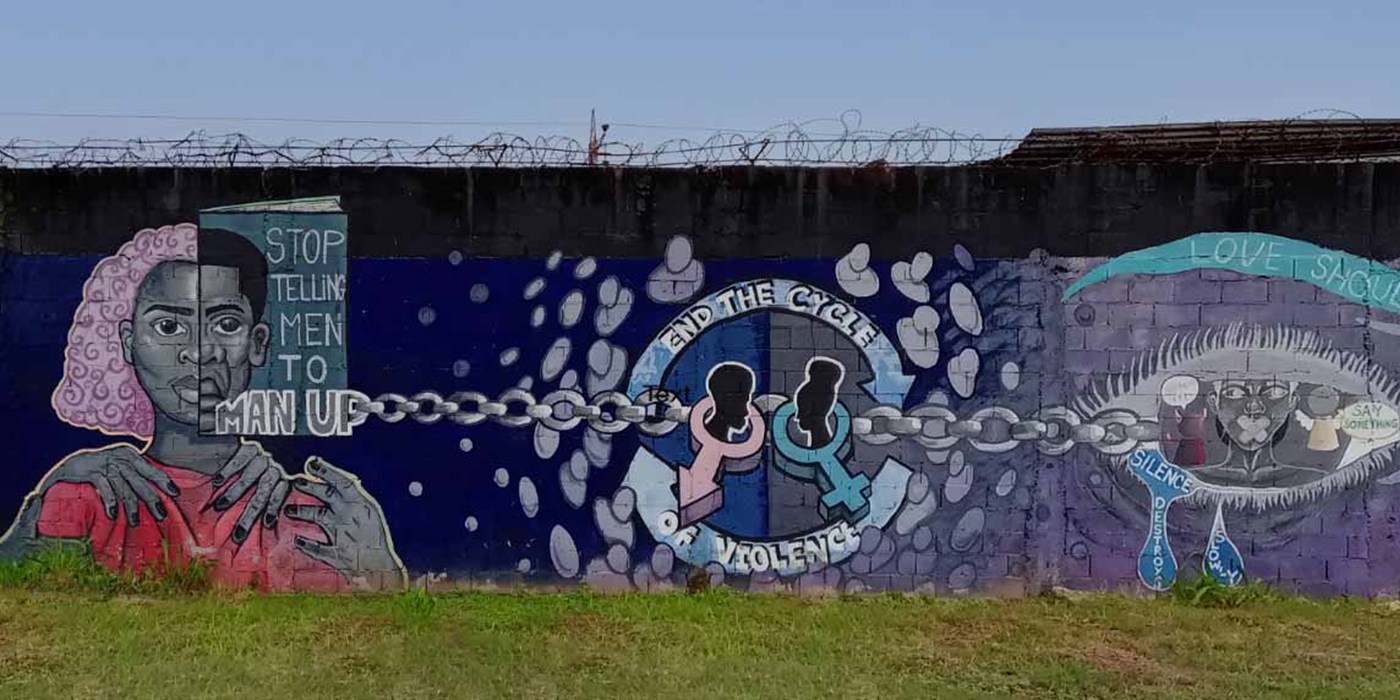 Representing gender-based violence: literature, performance and activism in the Anglophone Caribbean
This is an international, collaborative research project funded by the UK Arts and Humanities Research Council and running from September 2021 to January 2024. The project is a collaboration between the University of the West Indies and the University of Leicester, UK. The Principal Investigator is Lucy Evans and the Co-Investigators are Gabrielle Hosein and Sonjah Stanley Niaah. The Research Associates are Kelsi Delaney, Amílcar Sanatan and Zahra Warner. The partner organisations are Tribe Sankofa, the ROOTS Foundation, and Bocas Lit Fest.
Presented by the WHO and the UN as a global public health crisis, gender-based violence (GBV) is particularly pervasive in Anglophone Caribbean countries, which have some of the highest rates of reported rape and femicide in the world. Homophobic and transphobic violence is also an urgent human rights issue in the region. GBV can be understood as any form of violence and abuse – physical, psychological or emotional – which is rooted in gender norms and power dynamics. It can be inflicted on women, girls, boys and men in a variety of contexts. This project has two overarching aims: to study how various forms of GBV are portrayed in contemporary fiction, poetry, drama, spoken word, and popular music, and to mobilise the use of these aesthetic forms as modes of activism against GBV.
Activities include a spoken word workshop series for youth groups in Trinidad, a performing arts workshop series for secondary school students in Jamaica, a creative writing masterclass, and a symposium featuring researchers, creative practitioners and activists.
Outputs will include a fiction and poetry anthology published by Peekash Press, a spoken word play with an integrated facilitation guide, a journal special issue, and journal articles.
To find out more about this project, contact Lucy Evans.