Social Change And Gender-Based Violence: Representations In Caribbean Literature And Performance Cultures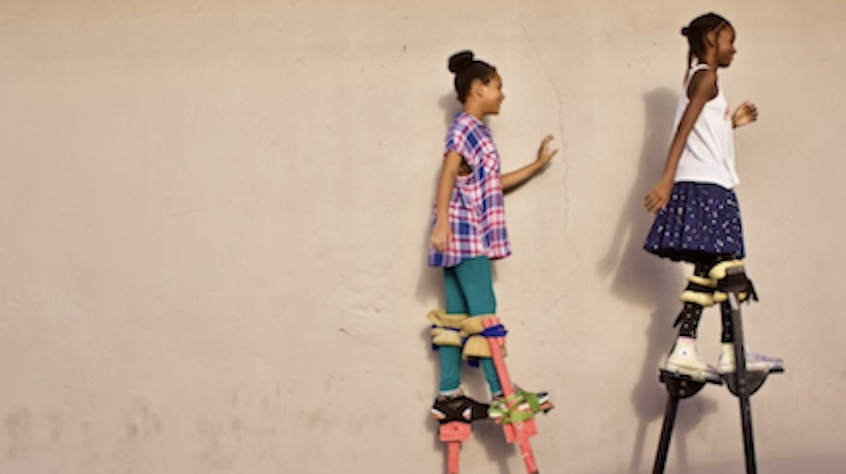 Our virtual project symposium, Social Change and Gender-based Violence: Representation in Caribbean Literature and Performance Cultures was held between the 22nd and 23rd of November 2022. It was organised by Amílcar Sanatan and Kelsi Delaney.
The symposium aimed to explore the complex and contradictory meanings, discourses, and aesthetics of GBV as represented in print and performance cultures including literary texts, spoken word, calypso, chutney soca and dancehall music, to name a few. In doing so, the symposium sought to explore the ways that literature and performance cultures reciprocally articulate and shape collective unconscious and cultural beliefs around GBV. The symposium aimed to illuminate both the solidarities and divergences of politics that emerge within these genres, attesting to the dynamic regional cultural, racial, national, and personal affiliations and perspectives of artists working in the region.
Symposium Programme Day One: Thursday 22nd September
Welcome
08:00: Jamaica
09:00: Trinidad and Tobago
14:00: England, United Kingdom
Speaker: Dr. Lucy Evans, University of Leicester
Panel 1: Narratives of Gender-Based Violence in Caribbean Literature
08:20: Jamaica
09:20: Trinidad and Tobago
14:20: England, United Kingdom
Chair: Dr. Lucy Evans, University of Leicester
Papers:
KV Bailey: The Silent 'Cis' in Gender: Cissexism and Gendered Antagonisms in Shani Mootoo's Cereus Blooms at Night
Bastien Bomans: Domestic Violence, Homophobia and Harming the Self: Entangled Gender Perspective under Heteropatriarchy in Ingrid Persaud's Love After Love
Marietta Kosma: Gender-based Violence in Austin Clarke's The Polished Hoe
Panel 2: Staging Discourses of Gender and Power
09:45: Jamaica
10:45: Trinidad and Tobago
15:45: England, United Kingdom
Chair: Amílcar Sanatan, The University of the West Indies
Papers:
Alison McLetchie & Daina Nathaniel: Severe Licking: Calypso Considers Domestic Violence
Akilah Lamsee: Spoken Word Poetry Slams Gender-based Violence
Amanda McIntyre: Contemporary Baby Doll Masquerade in Caribbean Feminist Practices
Matthew Murrell: Black Caribbean Masculinities: Black Ogun
Panel 3: Media Representations of Gender, Bodies and Violence in the Caribbean
11:10: Jamaica
12:10: Trinidad and Tobago
17:10: England, United Kingdom
Chair: Dr. Kelsi Delaney, University of Leicester
Papers:
Sue Ann Barratt: The Stories that Tell Us Who We Are: The Unchallenged Tropes of GBV in Newspaper Coverage
Natasha Commissiong: 'Racing' Development: Blackness, Digital Feminism and Gender based Violence in the Anglophone Caribbean
Denise Springer: Embracing the Viraga: How Barbadian Twitter De/stabilises the Patriarchy
Symposium Programme Day Two: Friday 23rd September
Panel 4: Gender-based Violence: Representations and Resistance
08:00: Jamaica
09:00: Trinidad and Tobago
14:00: England, United Kingdom
Chair: Dr. Gabrielle Hosein, The University of the West Indies
Papers:
Lucy Evans & Kelsi Delaney: 'Another Tragic Woman in a Story': Representing Gender-based Violence in Lorna Goodison's Mother Muse
Sonjah Stanley Niaah: Aesthetics of Rape and the Dismantling of Dignity in Jamaica: A Caribbean Cultural Studies Perspective
Fabian Thomas: Protesting Gender-based Violence through Theatre
Panel 5: Voices and Silences in Indo-Caribbean Literature and Performance Spaces
09:25: Jamaica
10:25: Trinidad and Tobago
15:25: England, United KingdomChair: Dr. Gabrielle Hosein, The University of the West Indies
Papers:
Tyrone Ali: When Gender-based Violence Seems Ordained by the Gods: Connecting GBV, Hinduism and Indo-Caribbean Masculinities in Four Trinidadian Literary Texts
Victoria Chang: Unsilencing the Victim: Narratives of Sexual Violence in the Novels of Female Indo-Trinidadian Writers
Marcus Kissoon: Ramleela: A Space for Empowerment, Sita's Role
Panel 6: Creative Arts - A Caribbean Without Violence
10:50: Jamaica
11:50: Trinidad and Tobago
16:50: England, United Kingdom

Chair: Amílcar Sanatan, The University of the West Indies
Papers:

Neala Luna Bhagwansingh: Poetry reading, Trinidad and Tobago
Derron Sandy: Spoken word performance, Trinidad and Tobago
Shannon T. Smith: Poetry reading, Jamaica/Japan
Conclusion of Symposium and Vote of Thanks
12:00: Jamaica
13:00: Trinidad and Tobago
18:00: England, United Kingdom

Speaker: Dr. Kelsi Delaney, University of Leicester