University of Leicester
A winning city at the heart of the UK
Find a course
View all courses
Find out about the innovations we've introduced thanks to your feedback.
Final year students - this is your chance to be heard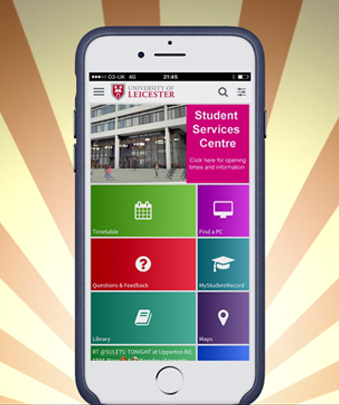 Student Life at Leicester
Former Finnish PM recalls his time studying at Leicester
Jyrki Katainen, now EC Vice-President for Jobs, Growth, Investment and Competitiveness, was an Erasmus exchange student here in the 1990s.
Find out more
More from around the University
Increase in mature student numbers at Leicester bucks national trend
Nationally, university applications from over-25s have fallen by 18% - but applications to Leicester are rising.
Read more
Welcome to Leicester
Set in the heart of England, Leicester is a city rich in heritage and history, festivals and sport.
Find out more about Leicester
An evening at the National Space Centre dedicated to eating, drinking, learning and discovering something new and exciting around every corner.
More information