George Eliot 2019
An International Bicentenary Conference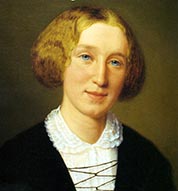 Date: 17–19 July 2019
Location: College Court, University of Leicester
Plenary Speakers: Professor Rosemary Ashton (UCL), Professor Nancy Henry (University of Tennessee, Knoxville), and a plenary panel featuring Professor George Levine (Rutgers) and Professor Dame Gillian Beer (Cambridge), in conversation with Professor Sally Shuttleworth (University of Oxford).
About the conference
This conference examined the legacy of George Eliot alongside trends in contemporary critical work, bringing together scholars from around the world to mark the bicentenary of her birth. The conference featured papers on a wide range of topics relating to Eliot and her work, her influence on and relationships with her contemporaries, and the critical and cultural effects of her writing. Eliot's own range of interests were encyclopaedic and global and the conference programme reflected this scope and depth, with papers delivered by researchers at all career stages and from a variety of disciplinary backgrounds.
A guided tour of sites associated with the novelist and her works, including Griff House and the private estate of Arbury Hall, was offered as part of the conference.
Organising committee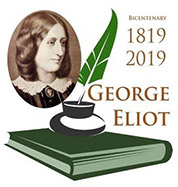 The conference is being organised by Juliette Atkinson (UCL), Carolyn Burdett (Birkbeck), John Burton (Chairman, George Eliot Fellowship), Ruth Livesey (Royal Holloway), Gail Marshall (University of Reading), John Rignall (University of Warwick), and Joanne Shattock and Claire Wood (University of Leicester), working under the auspices of the Victorian Studies Centre at the University of Leicester, and in conjunction with the George Eliot Fellowship.