Kathrin Meissner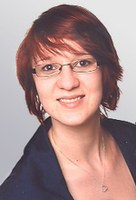 I spent about one month at CUH in May 2019 as part of PhD project which covers the transformations of public communication about planning from the late 1950s to the late 1980s in German planning culture focussing on cases in East and West Berlin. From previous cooperation between the research institute I am employed at – Leibniz Institute for Research on Society and Space in Berlin – and the CUH, I already knew few researchers. Here, in attending several events such as the CUH Seminar programme, CUH Annual Lecture as well as a field trip to Shrewsbury, I got the chance getting to know more colleagues and affiliated researchers from UoL and intensify my academic network.
During my stay I did profit from the broad variety of literature and the open access policy in UoL libraries and could investigate the latest international publications on planning history related to public communication, civic engagement and social movements.
The productive and kind atmosphere at CUH and the warm welcome of the colleagues helped to establish my everyday research in a short time. Besides gaining insights into Leicester itself, the East Midlands and the significance of CUH for the discipline of urban history research, I focussed my attention on the interesting local planning history since the post-war period. In close dialogue with town history experts from CUH, I figured out that Leicester's planning contexts especially during the 1960s and 1970s compounds to my PhD research approach. The way of thinking from the Chief Planning Officer in Leicester, Konrad Smigielski, combined urban conservation and modern town planning with broad public communication strategies. This pioneering approach raised controversial public debates and captured in a variety of source material which I could just get a brief glimpse so far.
Furthermore, I must mention some aspects I did appreciate during my stay in Leicester. Firstly, the open-minded discussions during the events but also in more informal lunch and tea breaks as well as after-work pub gatherings which generated space for many new ideas. Secondly, the supporting and enthusiastic atmosphere I could work in. And thirdly, the offers of UoL such as library hours, service packages and the sport facilities.
After a short, but productive and warm-hearted stay at CUH, I return to Berlin with lots of new knowledge and experience. The motivation for working in the academic system after the PhD got approved by the I cherish this opportunity for my research and look forward to the further contact to and collaborations with CUH and its researchers.