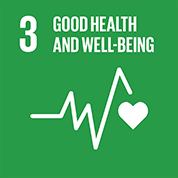 Someone has a new or recurrent stroke every five minutes in the UK – that's more than 100,000 strokes each year.
Stroke is the fourth leading cause of death and the leading cause of adult disability in the UK. Roughly 800,000 people in this country live with stroke-related disability. This reduces quality of life for patients and family carers, and costs the UK economy £26 billion annually.
The impact of stroke
Professor of Stroke Medicine Tom Robinson, University of Leicester's Pro-Vice-Chancellor and Head of the College of Life Sciences and Dean of Medicine, says: "We want to do the most good across the world, by answering the most common questions."
There are two types of stroke: ischaemic stroke, caused by a blocked artery cutting off blood supply to part of the brain; and haemorrhagic stroke, caused by bleeding into the brain. In addition, transient ischaemic attack, sometimes known as a 'mini stroke', is a temporary interruption to the brain's blood supply caused by a blocked artery that does not result in permanent brain damage.
As a research lead, Professor Robinson has improved treatment of stroke patients in the UK since 2013, including survival and stroke recovery, through the investigation of safe and effective therapies for both ischaemic and haemorrhagic stroke.
Professor Robinson, based in the University's Cerebral Haemodynamics in Ageing and Stroke Medicine Research Group since 1993, continues: "Stroke is associated with a huge personal, societal and financial cost."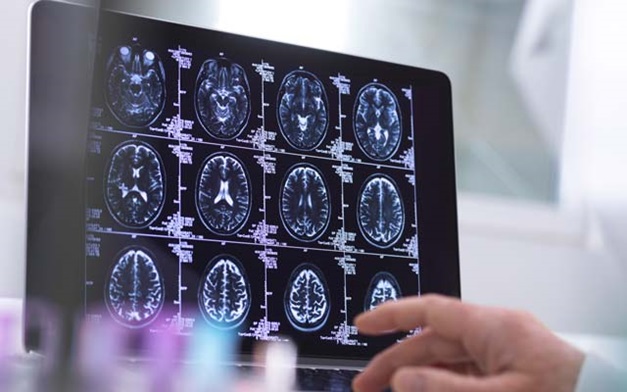 I've treated stroke patients aged between 17 and 104, but a quarter of stroke patients are working age. Stroke can change a person's life forever, as well as the lives of those around them.
"I want not only to reduce the number of people who die from stroke, but give people a good quality of life after stroke by reducing the level of disability it can cause."
Professor Thompson Robinson's research has centred on the COSSACS, ENCHANTED, HeadPoST and INTERACT2 trials, and has informed stroke patient management worldwide. Overall, these results improve outcome and survival for approximately 50,000 stroke patients per annum in the UK on pre-existing antihypertensive therapy, up to 15,000 acute haemorrhagic stroke patients, and nearly 20,000 patients treated with intravenous thrombolysis.
The importance of blood pressure
One of the biggest problems is raised blood pressure before and after stroke, but it is globally under-researched.
Fifty per cent of acute stroke patients are on pre-existing blood pressure lowering therapy. The individual patient data meta-analysis of all trials addressing the continuation or stopping in the immediate post-stroke period means that pre-existing blood pressure treatment should be stopped until the patient is medically stable and able to swallow safely. This guidance reduces brain damage for 50,000 patients, and reduces pneumonia for 2,000 patients annually.
Intravenous thrombolysis, or clot busting therapy, the only licensed therapy for acute ischaemic stroke, is associated with an increased risk of potentially disabling or fatal bleeding in 2-8% of patients. The ENCHANTED trial showed that intensive blood pressure lowering was safe and associated with a significant reduction in any intracranial bleeding and serious clinician-reported bleeding, but did not affect functional outcome at 90 days. This led to new stroke guidelines for post-thrombolysis blood pressure management—particularly in emergencies.
Setting global standards
Intracerebral haemorrhage, or bleeding in the brain, the most devastating form of stroke, accounts for 15% of strokes worldwide. The INTERACT2 findings changed four international guidelines through intensive blood pressure reduction within six hours of onset, and to achieve target blood pressure within one hour of treatment. This new guidance is associated with a 13% shift towards better stroke patient independence, compared to previous guideline blood pressure lowering.
The HeadPoST trial of more than 11,000 patients assessed the effect of two recovery positions - upright versus lying flat -within the first 24 hours of hospital admission following acute ischaemic and haemorrhagic stroke on outcome at 90 days.
HeadPoST identified that there was no significant difference in outcomes with either head position. NICE guidelines recognised that, "optimal positioning is an important part of early acute stroke management and rehabilitation". On the basis of the HeadPoST trial, NICE recommended, "positioning people according to their preferences and individual requirements… to establish their optimum position, which should be individually suited to each patient". Whilst reinforcing current UK practice, Professor Robinson's findings remove the need for specialist, adjustable head positioning beds for the management of acute stroke patients, instead focussing on patient comfort and wellbeing.
He says: "When positioning patients with acute stroke, lying flat is often difficult and uncomfortable for patients, but may be of benefit for some.
"Sitting up enables patients to interact with their surroundings and is a more natural posture for eating and drinking, reduces the risk of aspiration and pneumonia, and the precursor for more challenging functional activity such as mobilisation.
"This is a simple intervention, but a really important one, especially in developing countries, where there isn't so much money to invest in expensive equipment, like specialist medical beds."